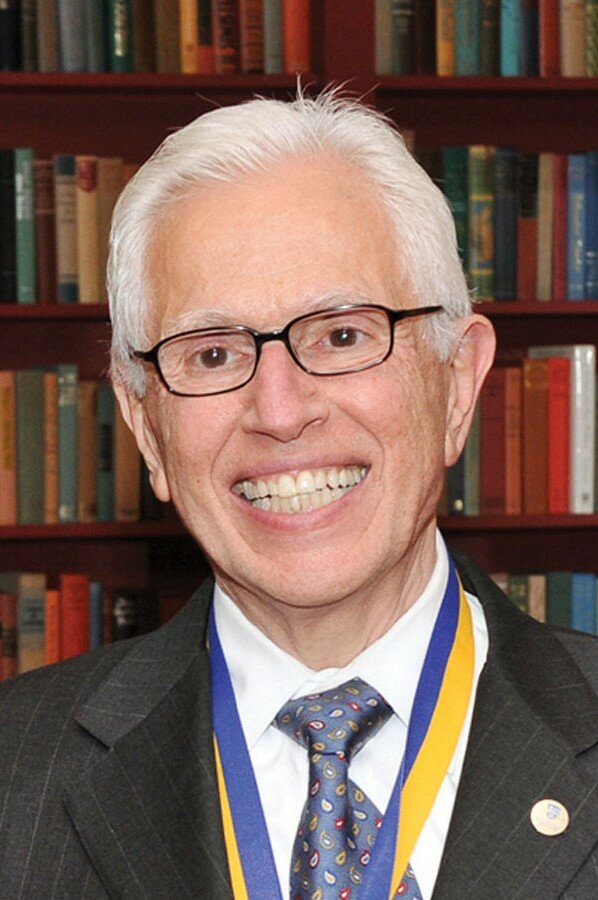 Visitation
3:00 pm - 8:00 pm
Tuesday, May 16, 2023
Falvo Funeral Home (Webster, NY)
1295 Fairport Nine Mile Pt. Rd.
Webster, New York, United States

Get Directions
Service
10:00 am - 11:00 am
Wednesday, May 17, 2023
St Ambrose Church
25 Empire Blvd
Rochester, New York, United States

Get Directions


Obituary of Joseph Michael Lobozzo II
Dear friends and family,
We regret to share that on May 12, at age 79, Joseph Michael Lobozzo "the second" (AKA JML II), a father, husband, mentor, partner, leader, inspirer, philanthropist, cousin, uncle, papa, jokester, brother, innovator, entrepreneur, mentor, motorcyclist, sweetheart, and friend, passed peacefully to his eternal reward with 18 loved-ones gathered around him.
People loved him ferociously. His passing was a shock that reverberated near and far. From his diligent medical team at URMC, who was convinced he would live forever, to the Hanedas and other colleagues in Japan, where he became like family during the 57 visits to their country. Dad was a massive presence who left a gigantic hole in many hearts that will be impossible to fill.
Dad dedicated his life to helping the community, serving on nonprofit boards, and helping social programs thrive. Most of you have witnessed the fruits of his generosity throughout this city. It's hard to remember them all, such as United Way, Rochester Institute of Technology, University of Rochester Medical Center, St. Ann's Committee, Visiting Nurse, St. Ambrose, the YMCA, and many more. In fact, two programs will enjoy generous commitments made days before his passing. The three of us will endeavor to follow the path of generosity that he forged and to mean as much to people around us, as he meant to the people around him. He believed we each could do anything we set our minds to, and we'll strive daily to reflect that in our lives.
Dad was predeceased by his parents, Joe and Lily Lobozzo; Brother-in-law, Jimmy Walsh; Mother-in-law and father-in-law, Anthony and Nan Julian.
He is survived by his dedicated children, Jeanna (Tom) Ross, Jodi (Ted) Aman and Joe (Peggy Sammon) Lobozzo; adored grandchildren, Calin (Jenny), Leo, Brendan, Camerin, Joey, Lily, Charlie, Rowan and Sabina; childhood sweetheart and rekindled love, Barbara Collorec; former wife and dearest friend, Joanne Lobozzo; beloved sister, Carolyn Walsh; loved brothers and sisters-in-law, Michael (Mary Beth) Julian and Mary (John) Carlino; cherished nieces and nephews, Carol Ann, Jim (Leana), Michelle (Steven), Michael (Gina), Marc (Brandi), Tyler (Emily) and Thomas; and 13 of 29 first cousins, their families, many colleagues, former employees, devoted intercessors and countless best friends.
Calling Hours will be Tuesday, May 16, from 3pm – 8pm at
Falvo Funeral Home
1295 Fairport Nine Mile Pt. Rd.
Webster, N.Y. 14580
Mass of Christian Burial will be Wednesday, May 17, at 10am at
St. Ambrose Church: Peace of Christ Parish
25 Empire Blvd.
Rochester, NY 14609
Entombment at Holy Sepulchre Cemetery
2461 Lake Ave.
Rochester, NY 14612
Please consider a donation to InterVol or a charity of your choice.
InterVol http://www.intervol.org/
100 Kings Highway South, Suite 1200
Rochester, NY 14617
InterVol was near and dear to our father's heart. It is a Rochester-based nonprofit organization founded by his friend and Rochester physician, Ralph Pennino. Their mission is to help the world's most vulnerable people by redistributing unused medical supplies and equipment and connecting medical professionals and organizations with areas in need worldwide.
His Life and Impact
The South Bronx Joey
Joseph was born to Lily and Joe Lobozzo on August 11, 1943, in the Bronx, NY, the younger brother of Carolyn Walsh and 29 first cousins, half who lived in the same house as him and the rest who lived a few blocks away. He served as an altar boy at St. Rita's Parish and attended All Hallows High School (where he shared in shenanigans with friends he is still in touch with).
He gained his perseverance and industriousness from his mother, Lily, who was not a stranger to working hard and stretching pennies to support her family. From a young age, he tended his Grandmother Frances's garden in Pine Bush, where he and his cousins spent their summers, cleaned furnaces in his Uncle Tony's oil heating business, and helped in his aunts' sandwich shop. At 9, his first entrepreneurial adventure was selling paper bags for a penny with his friend Vinnie Colangelo.
When he was 16, he met Barbara (Covello) Collorec at his next-door neighbor, Geri Montalbano's birthday party. She recalls his swagger into the house, donning a black leather jacket and matching boots and striking a pose against the window, hoping to look cool in front of her friends. Instead, his leg pulled down the Venetian blinds, and he retreated home with barely a word to anyone.
Around the same time, when he was a junior in high school, his physics teacher invited his students to a lecture. The speaker told the young audience that the optics industry would be booming by the time they finished college. Her prediction and encouragement set the course of his life. He went to Hunter College and then CUNY studying physics to prepare for a career in optics. However, it would be six years before he passed enough courses to graduate, primarily because he was simultaneously working the overnight shift as a New York City cab driver. (How did he find his way around without WAZE?)
He was always there for his sister, as she was for him. They were two peas in a pod, "Carol and Joey," teasing, encouraging, challenging, loving and holding onto each other from the first moment to his last breath. In fact, they supported each other through many firsts and lasts: When he was still in college, and they were newlyweds, he lived with Aunt Carol and Uncle Jimmy. When she went into labor with Carol Ann and Jim, he drove her to the hospital both times. Of course, she came to Rochester to help our mom when we were born. Despite living across the state for most of their lives, they were always by each others' side for all the tenderest and toughest moments, as well as joyous family celebrations. Probably because he was there from the beginning, he loved Carol Ann and Jim like they were his own kids. They adored their uncle right back, calling him daily to ask for advice, report on their achievements, and remind him when the Yankees' game started.
We've heard a fraction of the outrageous yarns from the Bronx Joey second hand, and we would never do them justice by telling them here. We encourage his oldest friends and cousins to add more stories to this webpage so that we can all picture his younger life more fully.
Negotiator Joe
He finally left the Bronx to work a short stint as a salesperson in an optical company in Chicago. Too lonely without his family around him, he returned to New York. Soon a former manager poached him from a job near home to work at Ilex Optical Industry in Rochester, and he only took the position after negotiating they also employ his cousin, Andrew. The two moved to Rochester to start motorcycle gangs and make their mark on Monroe County. Dad tenaciously learned everything he could about the optics industry and created roots here in Rochester.
People gravitated to him and instantly adored him. He could sell sawdust to a carpenter. Our aunt Marie Patricelli worked at Ilex and saw the new hire, Joe, as a perfect mate for her niece, Joanne. She advocated that Joanne get an administrative job there too, and then scheduled a luncheon for the two to get to know each other. Dad brought along his new friend, Claude Fedele, to serve as his wingman. Our mom fell in love with his optimism and outgoing magnetism, and only after a few months of dating in 1969 he convinced her to marry him. The three of us, Jeanna, Jodi, and Joey, came in quick succession in '71, '72 and '74.
During the end of Ilex's tenure as a company, Dad calculated that he could deliver lenses on time for less than what they were quoting customers. This signaled it was time for him to venture out on his own. With Joanne on board, they set up a single drafting table in their basement in 1972, and Dad started JML Optical Industries, Inc., a company that designed, manufactured, and distributed high-precision optical components and equipment with a focus on customer service. He threw himself into making JML successful and sustainable, taking risks, and building relationships to make that happen.
One stand-out relationship was one he built with a young executive at Google to design and create lenses that filmed Google Street View. He led JML, which grew to 90+ employees, many of who stayed for decades until he sold it in 2011.
If you worked at JML, please add your stories below!
More than the Average Joe
Dad did everything big. Teasing, laughing, and talking loudly were his love languages. He filled a room with his boundless energy. As you can imagine, my parents had their hands full with three small children and a fledgling company. Though he was busy, Dad was present to bug us in the morning as we curled our hair for school, coach some of our sports teams at St. Ambrose, take us to coffee hour every Sunday after mass (where we collected bingo chips and played with friends we still cherish) and took us to Disney World with our friends, the DiProsas.
Dad was obsessed with sports, playing and watching baseball and basketball. He exercised diligently, recording his reps and sets for decades. This enthusiasm had him training for and running 27 NYC marathons. (In fact, two weeks before he died, he made his friend, Jim Flamia, bring his NuStep machine to Jodi's house so he could continue working out. He was also trying to "lose weight" and told her to give him reduced portions of oatmeal so he could accomplish this. Unfortunately, his sweet tooth had him eating 14 of Aunt Carol's biscotti each afternoon and a bowl of ice cream after dinner every night, which kept him from achieving this.)
He (with our mother) passionately served this community with time and donations, making friends for life in everything they did. Though it is a drop in the bucket, most notably, he served on the board of URMC, RIT, and the United Way and was a member of Bishop Clark's Stewardship Council. There are many more places, programs and families he supported, all recorded in written articles and on plaques on walls around town. There are too many to list, definitely more than we recall. He remembered them, though. Until the very end, he could tell us details about every single person he met along the way. The community that he loved, loved him back, acknowledging his generosity thoroughly, giving him a sense of belonging.
Not sure where he found the time, but he was also involved in YPO, the Young Presidents Organization. Though he met business owners from around the world in that organization, the best part for him was the small group of men from Western New York that he regularly met with to support each other in work and life. That was before he returned to school, graduating in the inaugural class of RIT's executive MBA program in 1995.
He had so many friends, too many to list, but you know who you are. He loved you, believed in you, and felt loved by you. This healed his heart. You have many stories we don't know; please post your favorite antidotes below.
Papa Joe
Dad was a formidable person that all our friends knew and loved (but were also intimidated by). He cheered them on along with us, teaching us negotiation skills, how to take risks and where to find opportunities. His example taught us three to be excellent problem solvers. (That would have been a wonderful skill––that wouldn't have Peggy, Ted, and Tom giving us the side eye––had we learned to "pick a solution already" instead of continuing to think of more and more great options.)
Dad thought we were great. He loved his time with us and was grateful for everything we did for him. He was also pained at any inkling of our vulnerability. Same with his nine grandchildren. Dad fiercely adored Calin, Leo, Brendan, Camerin, Joey, Lily, Charlie, Rowan and Sabina. He enjoyed imparting his wisdom and hearing about their achievements, ready to weave a personal story into every topic they spoke to him about. He enjoyed sharing his adventures and interactions with amazing people from all around the world.
It's been special this week, hearing our kids tell their own stories of their Papa Joe: riding on the back of his motorcycle, learning to drive, playing Wordle and swimming in his pool. In fact, he would have loved his last day if he wasn't leaving us. It was filled with his favorite things: problem-solving, medical equipment, sports, games, his grandchildren, our mother, Joanne, who remained one of his dearest friends, his love, Barbara, his beloved sister, Carol, his nieces and nephews, texts and visits from his cousins and friends, freshly baked scones, chocolate chip cookies, laughter, stories, tears, back rubs, and so much love.
If your heart has a giant hole from dad's passing, fill it with people. Have adventures, give back rubs, and play games together. Tell them how much they mean to you and let them tell you how much you mean to them.
We love you and thank you for your love and support these last couple of years.
Jeanna, Jodi and Joey
P.S. Out of respect to Dad's preferences, no Oxford commas were harmed in the writing of this narrative.
"My past, O Lord, to Your mercy;
my present, to Your love;
my future to Your providence."
― St. Padre Pio
Joseph Joseph Joseph by Carolyn Walsh
You are our wings and will forever be
challenging our potential to fly high and free.
The humblest of homes in lowly Bronx land
became your primary university in your development to man.
That is where the foundation was laid for your life's quest
love, honesty, compassion, and doing one's best.
Being the youngest born on your mother's side
you were treasured and coddled and learned family pride.
As the seventh in line on your father's branch,
you gained patience and fortitude and drive to take a chance.
Your growing years were enhanced by family first,
a closeness to God and an achievement thirst.
This development background led to the person we know
who I call dear brother but, you all know as Joe.
At a young high school age you decided your career
juggling girlfriend and jobs in your quest to get there.
Your degree and skill brought you to Rochester's shores
just furthering your drive and your will to do more.
After meeting your wife and the birth of your three
you took a great risk and JML came to be.
But your achieved career goals just paled
next to your generosity and ethics for which you are hailed.
All of which could be seen in the loving care
you gave to each of your parents and all you held dear.
Which filtered down to all you have loved,
your three upright children who have gone beyond and above.
Along with their spouses and grandchildren eleven
your last days with them was a prelude to heaven.
So, what more can be said except a heartfelt thank you,
you've given the gift of education and many are, because of you.
Love, Carol
May 12, 2023


Share Your Memory of
Joseph
Open Door Policy

We provide our families with an open door policy. Please feel free to contact us 24 hours a day, seven days a week.

Rochester Location

1395 North Goodman St
Rochester, NY 14609

Phone: 585-872-1010
Fax: 585-467-2457

Webster Location

1295 Fairport Nine Mile Point Rd. Webster, NY 14580

Phone: 585-872-1010
Fax: 585-467-2457