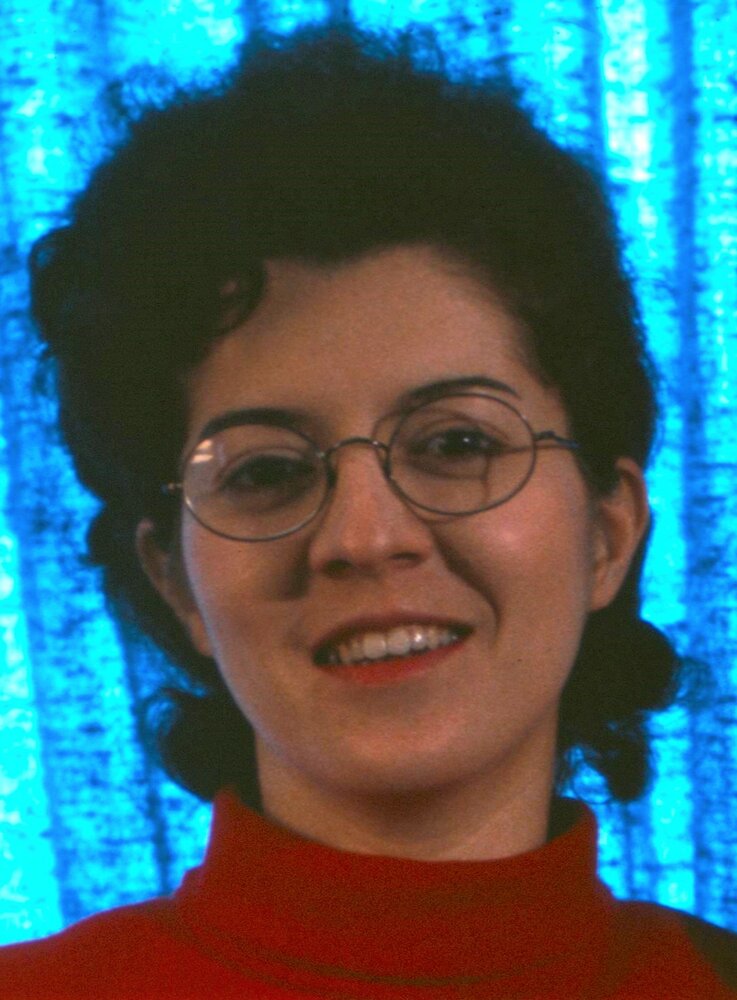 Obituary of Rose Donnelly
ROSE DONNELLY
12/26/1941 – 11/30/2022
Fairport - Wednesday, November 30, 2022, at age 80. Predeceased by her loving husband of 58 years Thomas L. Donnelly, and parents Thomas and Victoria Stevens. Survived by son Sean P. (Amylouise) Donnelly of Penfield, daughter Alexis B. (Roman) Murij of Delmar, NY; granddaughter Robynne C. Yokota of Baltimore, Maryland; brother Ronald (Lydia) Stevens, and many beloved cousins, nieces and nephews.
Rose was born in Rochester, NY and grew up in Irondequoit. As a child she worked in her parents' small grocery store. She attended Eastridge High and Rochester Business Institute. While working as a secretary at General Dynamics she met an electronics technician, Tom, who became her devoted husband in 1962. By the end of 1967 Rose was a mother of two, a role she took on with great enthusiasm. She read books on parenting, but relied on her own common sense, combined with her love of reading, art, music and poetry. Her children are eternally grateful for the time she spent teaching and tutoring them and their friends, and for the chance to try every form of educational project known to mankind.
In 1972 the family moved to Webster, becoming active members of the community and St. Paul's Church. Rose lived the spirit of the Catholic Worker movement, where faith is less a feeling than a series of sustained actions that reveal a person's character.
Rose loved to read and educate herself about the world, and to share her knowledge with everyone she knew. From the memoirs of great thinkers and historical figures, to nutritional and medical newsletters, a pile of reading material was always close by. She also loved camping, gardening, and swimming. She volunteered as a life guard at the Bayview YMCA, and as an elementary school teacher aide.
In 1977 she returned to work in the guidance office at H.W. Schroeder High. Rose loved to meet people and to learn their life stories. She had an innate desire to help, loved to give advice, and didn't hesitate to offer practical assistance when needed.
Rose was strongly motivated to further her formal education. While working at Schroeder, she completed her A.S. in Business Administration at Monroe Community College in 1981. She went on to earn a B.S. in Dietetics at the Rochester Institute of Technology, graduating with high honors in 1984, and became a Registered Dietician-Nutritionist. She ran the WIC program at the Anthony L. Jordan Health Center until 1988, teaching new mothers how to feed and care for their babies. Later she counseled people on diet and weight loss. After she retired, she continued to give free dietary advice to anyone who needed it – friends, relatives, even new acquaintances she met while grocery shopping. This combination of shopping and helpful socializing was perhaps her favorite pastime.
Her superpowers included a zest for life and a love of good cooking. She had an uncanny sense of what people were thinking, especially if someone might be hungry and need a bite to eat – which she would happily provide. She was big-hearted and empathic, often giving generous gifts to those in need. Her favorite motto was "Persistence is omnipotent." She had endless determination to rise above her difficulties in life, from early childhood onward.
Rose's many physical ailments forced her to enter care in 2016. Her family will be forever grateful for the consistent and caring attention she received at the end of her life at the Fairport Baptist Homes.
A Celebration of Life is planned for the late spring. Your remembrances are welcome at FalvoFuneralHome.com
To anyone inspired to make a gift in Rose's memory, consider doing as Rose would do. See if someone near you is in need. Open your heart, give generously, and spread the love.


Share Your Memory of
Rose
Open Door Policy

We provide our families with an open door policy. Please feel free to contact us 24 hours a day, seven days a week.

Rochester Location

1395 North Goodman St
Rochester, NY 14609

Phone: 585-872-1010
Fax: 585-467-2457

Webster Location

1295 Fairport Nine Mile Point Rd. Webster, NY 14580

Phone: 585-872-1010
Fax: 585-467-2457