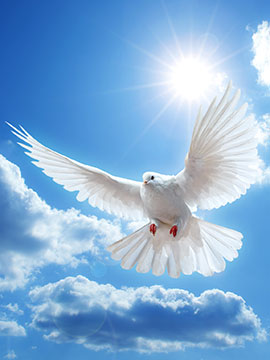 Visitation
1:00 pm - 3:00 pm
Sunday, March 12, 2023
Falvo Funeral Home (Webster, NY)
1295 Fairport Nine Mile Pt. Rd.
Webster, New York, United States

Get Directions


Obituary of Robert Leo Carlson
ROBERT LEO CARSLON – Papa - The Man, The Myth, The Legend
Our beloved Papa passed away peacefully on March 1, 2023, at the age of 92. He was predeceased by his brother Donald (Naomi); sister Gloria (Lee), son John Robert "JR", and son-in-law Alan James Berg. Bob is survived by his loving wife of 68 years, Carole Carlson; loving daughter and son-in-law, Sandra Inzinga (Chris), grandchildren, Danielle Febrey (Berg), Kristie Murray (Johnny), Jacqueline Barber (Brett), Bradley Inzinga (Hannah), Mary Kate Inzinga, John Inzinga (Rylee McBride); great-grandchildren Alexandra James Murray and Mila Rose Barber. Many more family members and friends. In lieu of flowers, donations can be made in Bob's memory to the Dementia Society of America. www.dementiasociety.org
Robert Leo Carlson was born on July 19, 1930, and raised in North Tonawanda (Buffalo) by his parents, Elmer and Margaret Carlson. He was the youngest of three. He graduated from Tonawanda High School at the age of 17 and enlisted in the Navy in 1948 serving through 1953 during the Korean War. Most of his time in the Navy was spent onboard ship called, Mendora. His mom had to sign the papers for him to join because he was only 17 years old. Bob's dad was the Postmaster of Tonawanda. After, Bob was honorably discharged from the Navy in 1953, he started a job at the post office.
Bob and Carole knew of each other through their parents who used to get together on Saturday nights and play cards. Bob and Carole officially got together at a fireman's picnic in the beer tent in July of 1954. They then engaged in October 1954. They were then married on June 18, 1955, because Carole's dad said he would not pay for the wedding for any of his 3 daughters unless they were each 20 years or older. Carole turned 20 years old on June 12 and they married one week later on June 18, 1955. Bob and Carole were the definition of true love, support and friendship. They were together for 68 years and the two were madly in love with each other. They were each other's best friend, and Bob thought the world of his darling wife, and cared for her more than anyone in the world. He was a wonderful husband, and his wife was the light of his life. Bob was a family man and adored his wife, Carole, eventually giving her the nickname, "The Boss", as he lovingly followed her lead throughout life. Bob and Carole's marriage left an incredible legacy and set a wonderful example of what love truly is.
If you were fortunate to know Bob, you would know that he never missed a Buffalo Bills or Sabers game with Carole, and if the Bills and Sabers weren't on the TV, then Golf was. Bob spent many years playing golf (his favorite hobby) and enjoyed his daily long walks.
After working at the Post Office, Bob went to Erie County Technical Institute and graduated with a Mechanical Engineering Degree. After graduation, he accepted a position at Dresser-Clark in Olean where they raised their children (Dean, John, and Sandi), eventually relocating to Webster, NY when Sandi turned 2 years old. At that time, Bob accepted a position at Farrel Corporation. They built a brand-new home on Bridle Lane eight years later where great memories were made. Bob continued working as a Sales engineer where he traveled weekly, usually gone 3-4 days per week to provide for his family.
Bob, Carole and the kids went to church every Sunday. After church the family would all gather around the kitchen enjoying fresh cold cuts and special cheeses making delicious sandwiches on fresh farm bread. This was a great family memory every Sunday.
Bob took his family on many trips including a 10-day cruise to the Bahamas, Outer Banks, Rainbow Lake camping excursions, Myrtle Beach for 2 weeks every summer with the Benjamin and Holler families, Quebec on a ferryboat with their blue suburban and trailer on the back staying there a few days then driving directly to Main; a trip to New England and traveling to Texas. Lastly off to Maryland where John had a full soccer scholarship at the University of Maryland. Often Bob would allow Sandi to bring a friend since she was the only daughter. Bob and Carole had a permanent campsite on Cross Lake near Syracuse where they kept their Pontoon Boat and spent many years enjoying their summers. Bob and Carole also loved to travel together as a couple with their friends, and vacationed in Hawaii, Aruba, Las Vegas. Grandma Carlson would come and stay with the kids when they were younger. Grandma Carlson would sleep in Sandi's room because Sandi was the one who inherited the two twin beds from the Carlson family and the snoring would keep Sandi awake throughout the night.
Once all three of their kids graduated from high school, Bob accepted an opportunity to relocate with work in Switzerland. Bob and Carole lived in Zurich for 12 months in a beautiful town where they made incredible friends and enough memories to last a lifetime. This was one of their fondest memories and an experience that Bob and Carole talked about often. Grandma Hale visited the two in Zurich as well during this time.
Dean had joined the United States Air Force, and John and Sandi were home at this time. Bob had offered to help each get an apartment, but Carole insisted that the two stayed home while her and Bob continued to pay the mortgage and asked that they just contribute to the utilities. Sandi and John jumped at the generous opportunity! Once Bob and Carole returned to the US, they eventually decided to have a condo built in Victor, NY where they lived for the next 23 years.
Bob and Carole, (Papa and Nama), adored their grandchildren, Danielle, Kristie and Jacqueline. The girls have many memories with their sweet papa. Some favorite memories include sleep overs at their home in Victor and the girls would sleep in late, snuggle into bed with their Nama, and learned that Papa had already been up since 5am making coffee and bacon. Nama would bring the girls downstairs and make the most delicious Carlson Family recipe Crepes from scratch (Bob's mother's recipe), which the girls would soon learn how to make with their mother (Sandi) and now make for their daughters Alexandra and Mila. That recipe will always remind the girls of their grandparents and the wonderful memories they have. Nama and Papa always took the girls out for birthday dinners to their favorite spots at the time (Red Lobster or Pizza Hut), and Papa always goofed around throwing straw wrappers at the girls. He was silly, and light-hearted. Nama and Papa always made the girls feel safe and loved – the girls could depend on their Nama and Papa for anything at any time.
Alan, (father of the grandchildren), and Sandi brought the family to their home in Victor every Christmas day for several years where the girls still reminisce on how magical that time of year was with their grandparents, parents, and extended family. Over the years, Bob adored Johnny and Brett and often bonded over their love for football, hockey and golf. He always told Johnny, "Kristie's got a good man." Papa, the Buffalo native, called Jacqueline and Brett often as they searched for their home in Buffalo, and he was so proud of the life they built together, even making a few trips out to her home which he loved. Danielle made countless trips to GrandeVille to visit Nama and Papa often, which they appreciated so much. The girls think the world of their Nama and Papa and feel very fortunate to have such a close bond and connection to their grandparents. They will miss their sweet Papa so much, and they feel blessed that Bob was able to meet his great-grandchildren Alexandra and Mila.
Chris Inzinga came into Sandi's life in 2017, and Bob and Carole instantly thought of Chris as a son. It meant a lot to Bob and Carole that they knew Chris was going to take care of Sandi. Bob and Carole started to need more assistance over the last few years and Sandi and Chris made that the priority. Sandi and Chris sold Bob and Carole's Victor home in 2020 and moved them back to Webster to be closer to our family, eventually deciding to move Bob and Carole into GrandeVille Senior Living Community (Bob in Memory Care and Carole in Assisted Living). Sandi and Chris were always by Bob's side as his health unfortunately declined beginning in 2018. The two were committed to ensuring that Bob (Papa) was comfortable, safe and taken care of every single day. They answered every phone call no matter what time of day or night or where they were; always brought him ridge donuts as he had the biggest, sweet tooth, and they went along with the funny stories Bob would tell. Sandi and Chris were patient, loving and respectful while balancing time and love with Carole as well. Danielle, Kristie, and Jacqueline are very proud and grateful for how well their mother and Chris took care of their papa.
Bob passed peacefully in his sleep with his family by his bedside. Chris ensured he had the most extravagant, comfortable, and brand-new room for his last few days while Sandi put in a request to play Frank Sinatra and Tony Bennet while Bob rested. Our family did not leave his side; and, in true Papa fashion – he was still cracking jokes with the nurses, being light-hearted and making all of us smile and laugh. We love him for that. Before he passed, he remembered each one of us, called us by our names, and asked each of us for a kiss and told us he loved us.
Bob was a true family man – all of us, especially Carole and Sandi (his girls), were his world. He was the best husband ever, the best dad ever, and the best papa ever. He lived up to the saying: The Man, The Myth, The Legend. We will miss him dearly and will hold all of the memories close to our hearts as we celebrate his happy life.
The family wants to thank the staff of GrandeVille Senior Living Community (specifically the Mary Regina Memory Care Unit), the 6th Floor staff of Rochester General Hospital – Sands – Constellation Center – Palliative Care. While only a few days in hospice, Bob left the world being treated with dignity and compassion by a wonderful medical team.
Please join us for a Celebration of Life to be held at Falvo's Funeral Home, 1295 Fairport Nine Mile Point Road, Webster, NY on Sunday, March 12. Visitation is from 1-3pm. Private Interment to be held at a later date.


Share Your Memory of
Robert
Open Door Policy

We provide our families with an open door policy. Please feel free to contact us 24 hours a day, seven days a week.

Rochester Location

1395 North Goodman St
Rochester, NY 14609

Phone: 585-872-1010
Fax: 585-467-2457

Webster Location

1295 Fairport Nine Mile Point Rd. Webster, NY 14580

Phone: 585-872-1010
Fax: 585-467-2457