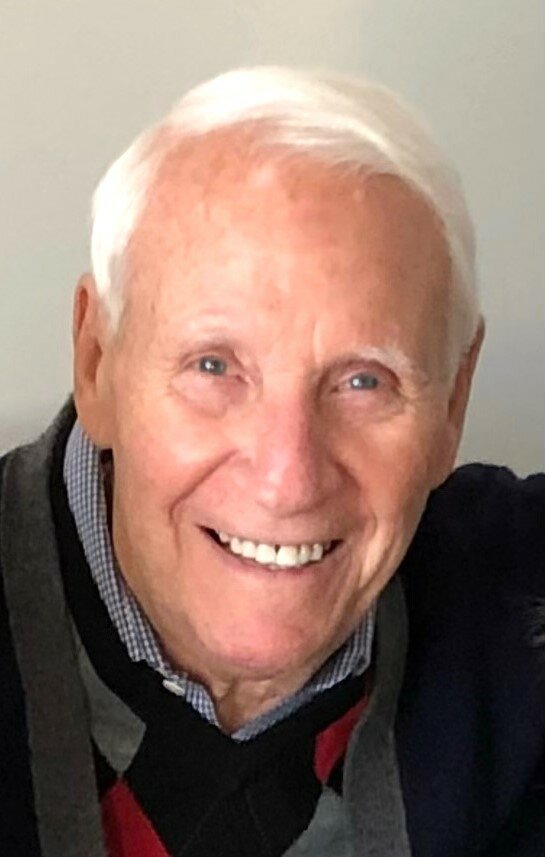 Visitation
3:00 pm - 7:00 pm
Friday, January 6, 2023
Falvo Funeral Home (Webster, NY)
1295 Fairport Nine Mile Pt. Rd.
Webster, New York, United States

Get Directions
Service
11:00 am - 12:00 pm
Saturday, January 7, 2023
ST. JOSEPH'S CHURCH
43 GEBHARDT RD.
Penfield, New York, United States

Get Directions


Obituary of Enrico Russo
Enrico Russo
Fairport/Valguarnera Caropepe, Sicily. Passed away surrounded by his family with love and affection on December 28, 2022, at age 92. He was predeceased by his loving wife of 49 years Concetta (Maugeri)and parents Vincenzo and Paola (Longo) and siblings; Rosario, Gino, Calogero, Attilio, and Giuseppina.
He leaves behind his three children and their spouses: Vincent (Maria), Susan (Frank) Cerza, and Elisa (Tom) Gable. He will be greatly missed by his grandchildren: Cristian, Dani, and Gabby Cerza, and Matthew, and Julia Gable. Many relatives in Italy from the Russo and Maugeri families, as well as close Canadian cousins; Maria Teresa Alberti and family and Joe Alberti and family.
Enrico was a very proud Italian native born in Valguarnera Caropepe, Sicily on June 12, 1930, He was the fourth of six children. He lived a full and adventurous life. There were also hardships along the way. The death of his loving wife at 65. The tragic death of his mother and younger sister when he was just 13 years old during World War II and the invasion of Sicily in July 1943. Though his adolescence was negatively affected by the war, it also led to his adventurous and fearless nature. As soon as he was of age he enlisted in the Italian para-military police force the Carabinieri. He served proudly for several years in major Italian cities; Genoa, Torino, and Rome.
Feeling nostalgic he returned to his roots and beloved village of Valguarnera where he took up the trade that he learned as a child apprentice – Barbering. There he met and wed his future wife Concetta (affectionately, Concettina, Connie in the U.S.) Maugeri in 1953. In 1955 there was the addition of a baby boy, Vincenzo (Vincent) named after Enrico's proud father. Enrico's adventurous nature was strong and did not ever give in to complacency. He was looking for something bigger and better for his family. He began corresponding with a cousin (Phillip Longo) living in Baltimore, MD. In 1958. After a 14-day transatlantic voyage and some seasickness the family was greeted by cousin Phillip and family in Baltimore where Enrico quickly got to work on his new adventure. Phase two of the adventure began when Cousin Phillip's sister – Michelina (Longo) arrived for the funeral of cousin Phillip along with her husband Gaetano (Tom) and urged Enrico and family to come to Rochester. The Marletta family hosted Enrico and family at their home on Portland Avenue in Rochester until they could get settled on their own. In addition to the extended Marletta family, there were many other immigrant families from Valguarnera that welcomed Enrico, which lessened the home sickness that they felt in Rochester. Too many families to mention, but notably: Alberti, LoVullo, Campanella, Scalzo, LaDelfa, Pecora, Oliveri, DiLiberto, Geraci, and Grifo.
In 1961 the family welcomed daughter Susan. Daddy's first little girl. As the family was now growing Enrico established his own Hair Salon and was progressing well. However, the nostalgia of Sicily and family never really faded. Even so, Enrico became a proud U.S. citizen in 1963 and celebrated by taking the family back to Sicily for a well-deserved holiday. The holiday turned into a longer stay and ultimately the family bond was so great that a decision was made to try and relocate back to Sicily. Re-establishing himself in Sicily proved harder than initially thought, especially after the success he had experienced in the United States. So, once again the adventure brought Enrico and family back to Rochester to begin anew.
By 1966 Enrico and family had a new addition, Elisa. It was a great time for Enrico and family. He bought a new home in Irondequoit, established Enrico Hair Design in Spencerport, NY. Life was good. But the nostalgia of Sicily and family beckoned. Once again, they packed their belongings and moved in hopes of making a permanent transition. This adventure lasted less than one year and so, it was back to Irondequoit. Enrico and Connie finally accepted that the place that offered the best opportunity for the family was right here after all. Besides, they could go back and visit their beloved family and town as often as possible.
As the years passed, he enjoyed his children's accomplishments, weddings, grandchildren, all the while enjoying travel throughout Europe, Brazil, Argentina, and Venezuela. He made friends easily. He didn't need the internet to connect with people, he just talked to them. He was never one to be shy. His passion for music was never ending. Playing the guitar, singing, and enjoying the company of friends and family spanned continents. A long life well lived.
Calling hours on Friday, January 6, from 3-7pm at Falvo Funeral Home 1295 Fpt. Nine Mile Pt. Rd. Webster, N.Y. Please join the family on Saturday, January 7 at 11am at St. Joseph's Church 43 Gebhardt Rd, Penfield N.Y. for the celebration of his Funeral Mass. Entombment White Haven Memorial Park. In memory of Enrico please consider donations to the Catholic Charities of Rochester (79 N. Clinton Ave. Rochester, NY 14604).
On behalf of Enrico, the family would like to thank Enrico's care providers.
Dr. Gary Noronha and his loving staff, Dr. Makiko Ban-Hoefen and her team, Dr. David Gentile. A special thank you to the caring and devoted people at Heather Heights who worked tirelessly to give Enrico comfort during his last days. We are grateful.


Share Your Memory of
Enrico
Open Door Policy

We provide our families with an open door policy. Please feel free to contact us 24 hours a day, seven days a week.

Rochester Location

1395 North Goodman St
Rochester, NY 14609

Phone: 585-872-1010
Fax: 585-467-2457

Webster Location

1295 Fairport Nine Mile Point Rd. Webster, NY 14580

Phone: 585-872-1010
Fax: 585-467-2457