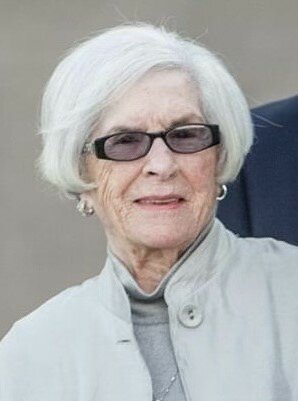 Obituary of Teresa I Marino
Teresa I. Marino (Servati) (Mangione)
Webster: Born July 28, 1925. Died peacefully on September 12, 2022.
Predeceased by her first husband Angelo Mangione and daughter Kathleen Mangione and second husband Charles H. Marino, M.D. and his daughter Linda Ann.
Survived by her children and their spouses: I. Charles and Judith Marino, Susan and Barry Fake, Michael and Judy Marino, Mark and Cindy Marino, Anthony and Jayne Marino, Richard Marino and Scot Nolt, Laurie Marino and Michael Cotero, Lisa Marino and Michael Henretta, Marianne and Jeffrey Lamb.
Terry is survived by her 22 grandchildren and 32 great-grandchildren: Jim, Crissy, Julia and Ryan Marino; Jon, Esther, Owen and Paige Marino; Lynda, Joel Jr., Joel III. and Chuck Backus; Janet, Kevin, Grant, David, Julia and Lilly Moore; Michael and Betheny Schumacher; Lana, Mark, Oliver, Emelie and Celia Craven; Adam, Julie and Leland Fischer; Chris and Julie Keating; Matt, Tiffany, Eliot, Rose, Grace and Grant Marino; Jay, Lisa, Ella and Lydia Marino; Marcy, Tim, Max, Mark, Lena and Wesley Garbach; Jenna, AJ, Charlie, Natalie and Audrey Randisi; Nick, Anna, Milani and Rocky Marino; Rachael Marino, Sarah (Shane) Marino; Jacob Cotero; Andrew Jevin, Alaina Wise; Corey, Kelly and Parker Fox; Taylor (David) Fox; Zachary, Kate, Fletcher and Grayson Lamb and Jordan (Conner) Lamb.
She is also survived by several beloved nieces, nephews and friends.
Terry was born in Donora, Pennsylvania. She moved to Rochester, NY with her mother, older sister and three older brothers as a young girl. Terry spent much of her working career at the National Clothing Company and in interior design and sales at Ruby Gordon. She enjoyed her family, reading, knitting, various crafts, music, opera and travel.
A celebration of her life will be held on Saturday, October 22, 2022, from 10am – 11am with a service to follow at 11am BOTH at Falvo Funeral Home 1295 Fpt. Nine Mile Pt. Rd. Webster, N.Y.
Burial will be private.
In lieu of flowers, donations may be made in her memory to URMC Golisano Children's Hospital, The Leukemia & Lymphoma Society or the Susan Komen Foundation.