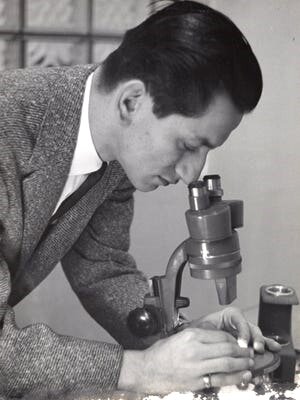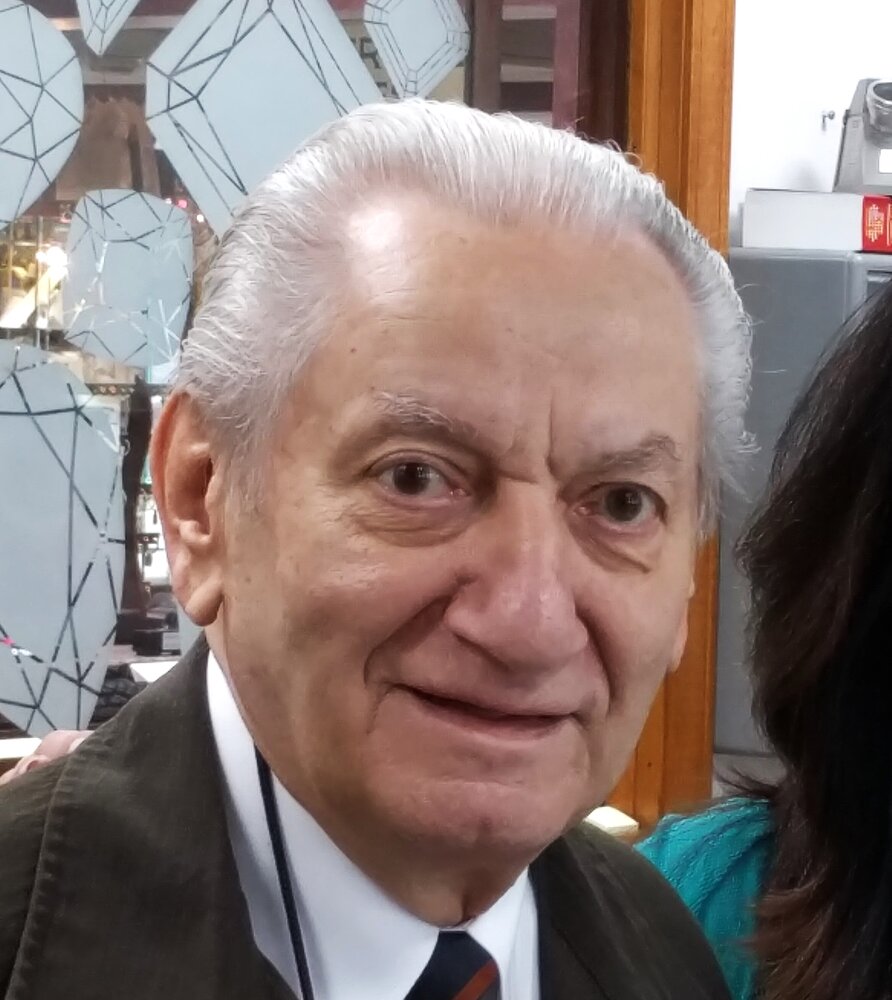 Obituary of Joseph A. Cassarino
ROCHESTER - Joseph A. Cassarino, age 89, passed on to his eternal rest February 17, 2022, in Roch- ester, NY.
He was predeceased in 2006 by his wife of 49 years, Shirley. Joe is survived by four children, Paul (Maureen Rowan), Lisa (Robert) Lelio, Lori (Tom) DeMay and Joseph; seven grandchildren Tim (Su- san) Cassarino, Lynn (Nicholas) Surace, Robert (Haley) Lelio, Lauren Lelio, Julie (Andrew) Bishop, Amy (Michael) Derks, and Leanne DeMay; eleven great-grandchildren; Alison, Colin, James, Nicholas, Tommy, Aubrey, Cole, Grayson, Tanner, Tucker and Ariana. He is also survived by his sister-in-law Lor- raine Cassarino, ten nieces and nephews and Patsy who has been working as Joe's trusted assistant for more than 31 years. He will be deeply missed by the current Gem Lab staff, many of whom worked with Joe for decades.
Joe was the youngest of the four children of Ro- sario and Josephine Cassarino (Frances, Louis and Ben). As a young man, Joe enjoyed archery and occasional deer hunting around Wellsville, New York. His love of craft expanded from the jewelry making and gemology he learned in the 40's and 50's (which grew into his lifelong business) into woodworking and stained glass both of which he enjoyed well into his 70's.
The Gem Lab owes its existence to a fateful trip for school supplies that took place almost 80 years ago. Joe's mother took him to Diana Jewelers on North St in Rochester to purchase a new fountain pen. John Catra, the owner, took such a liking to him that he was hired on the spot. Joe started out sweeping the floors before the proprietor began teaching him the tricks of his trade. Soon enough, the high school student was doing his own repair work for local jewelers.
After school, he would go to various jewelry stores, pick up work to be done, repair the jewelry at home that evening, bring it back to school, carrying it with him all through the day in his briefcase and then bring it back to the jewelry store a day or two later.
After graduating from Benjamin Franklin High School in 1950, Joe enlist- ed in the Navy and served in the Korean War in the radio shack on a troop transport ship with his brother Ben. His experiences visiting gemstone dealers in Hong Kong further heightened his interest in jewelry. He returned to the United States determined to study gemology.
Joe didn't just dream of being a jeweler. He prepared himself to be an exceptional jeweler. A graduate of the Gemmological Association of Great Britain, he opened his jewelry shop, The Gem Lab, in 1958, armed with a prestigious gemological degree and the beginnings of a sterling reputation. Located in the Sibley Tower Building in downtown Rochester, NY, The Gem Lab occupied one small room where Joe set up shop as the "jeweler's jeweler" offering a variety of technical services, including gem identification, jewelry repair and fabrication. His reputation and level of expertise soon gained him a loyal following among independent retail jewelry stores, regional jewelry retailers and the fine jewelry counter of every department store in Monroe County. Joe's wholesale clients ranged from as far North as Watertown to the Southern Tier of New York. For more than 25 years, he served those stores while his own business continued to grow. By the early 80's, his own clientele had grown so much that he decided to no longer serve his wholesale customers and devoted his time and expertise to a level of jewelry service that the Rochester area had never known.
The FGA degree is a benchmark of merit that few share. Awarded by the Gemmological Association of Great Britain, only 94 people in the United States currently hold the title. A jeweler who has achieved an FGA offers ab- solute assurance to the customer that he understands the nature and various qualities of gemstones and the methods employed in their identification, grading and fashioning.
In 1960, Joe co-founded the Rochester Lapidary Society with Bill Pinch and John Ward. More than sixty years later, it continues to support a thriving group of gemstones cutters and collectors.
Joe worked in his shop alone, dealing with the hands-on aspects of the business, while his wife, Shirley, dealt with all administrative tasks. But, as word spread to consumers about The Gem Lab, Joe slowly added staff and expanded his services and showroom space to six adjoining offices in the Sibley Tower. Joe expanded The Gem Lab to a larger location (and almost twenty employees) in Henrietta in 1990.
Joe has employed more than 200 people in his career and mentored dozens of goldsmiths whose own careers blossomed as entrepreneurs or found futures with national companies. Joe's employees have come from around the US as well as Europe and Asia (Russia, Jerusalem, Turkey, Poland, France, Ghana, Vietnam, East Africa and Italy).
Joe was always a humble man, shedding the spotlight, but always willing to help others. His generosity is evident in his decades long support of the Pluta Cancer Center and numerous other local charitable organizations.
His skills as a jeweler, gemologist and businessman garnered him the re- spect of jewelry industry colleagues both locally and nationally.
Our family is deeply grateful for the wonderful nurses, doctors and care team members at Maplewood Nursing and Rehabilitation in Webster. He was cared for with great compassion and dignity.
No prior calling hours.
Celebration of life to be held on his 90th birthday, Sunday May 22nd, Webster Golf Club 440 Salt Rd. Webster, NY 14580 4PM
In lieu of flowers, please consider a donation in Joe's memory to: The Maplewood Nursing and Rehabilitation
100 Daniel Drive
Webster, NY 14580 https://visitmaplewood.com/ or
Pluta Cancer Center Foundation Development Office
125 Red Creek Drive Suite 205B Rochester, NY 14623 https://plutacancerfoundation.org/donate


Share Your Memory of
Joseph
Open Door Policy

We provide our families with an open door policy. Please feel free to contact us 24 hours a day, seven days a week.

Rochester Location

1395 North Goodman St
Rochester, NY 14609

Phone: 585-872-1010
Fax: 585-467-2457

Webster Location

1295 Fairport Nine Mile Point Rd. Webster, NY 14580

Phone: 585-872-1010
Fax: 585-467-2457