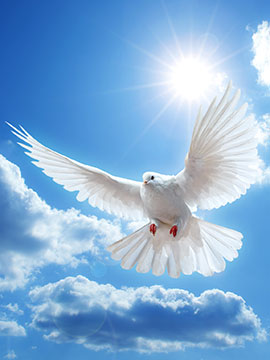 In Memory of
Dennis Jay Barnhardt
1942 - 2022
Obituary of Dennis Jay Barnhardt
Dennis Jay Barnhardt, age 79, passed away peacefully March 17, 2022. He will be deeply missed and is survived by his daughter Michelle Barnhardt, his son John Barnhardt, his daughter-in-law Meghan Barnhardt, his grandchildren Michael and Lucas Barnhardt, and several extended family members. He was preceded in death by his wife, Jean Barnhardt.
Born and raised in Canandaigua, he was the only son of Wayne and Ada (O'Neil) Barnhardt and had three sisters, Anne, Suzette, and Bonnie. Dennis was filled with Canandaigua pride and nostalgia. Last summer, some of his most joyful moments were when he was visiting the lake and exploring the surrounding areas. He loved to look at old photos and reminisce by sharing his knowledge, history and memories of Roseland Park, Bare Hill, Spook Hill, Canandaigua Lake, and other sites of the region.
Dennis worked at Clover Lanes, at its Monroe Avenue location, becoming a fixture of the bowling alley for nearly 50 years. While at work in September of 1967, he met the love of his life, Jean. As Jean would tell it, it was love at first sight for Dennis. They met in September, he proposed that December, and they were married in September of 1968. They enjoyed a happy, fun, relaxed, loving marriage for 52 years.
Simple pleasures in life brought the most happiness to Dennis. An enthusiastic athlete, Dennis played soccer and baseball when he was younger, and later became an avid golfer and bowler. He relished in hearing how Michael and Lucas did at their latest practice, no matter the sport. He loved a plain PB&J sandwich, tuna noodle casserole as his mother used to make it, macaroni and cheese with lots of crunchy cheese, a good batch of crispy chicken wings, or a basic cheeseburger. Nothing compared to spending time with close family and friends, watching an episode of Everybody Loves Raymond or The Andy Griffith Show, and making short day trips to the sites of upstate New York.
Dennis was generally a quiet man, but when in his element, he could transform into a social butterfly, charming those near him with his kind nature, unique sense of humor, and gentlemanly etiquette. For those who knew him, he is unforgettable.
A celebration of life to honor Dennis and his wife, Jean, will be held this summer. Details to come.
Those who wish to honor his life can make a donation to Lollypop Farm. https://give.lollypop.org/for/hsoramcp/amount/50/info/give_today_honor


Open Door Policy

We provide our families with an open door policy. Please feel free to contact us 24 hours a day, seven days a week.

Rochester Location

1395 North Goodman St
Rochester, NY 14609

Phone: 585-872-1010
Fax: 585-467-2457

Webster Location

1295 Fairport Nine Mile Point Rd. Webster, NY 14580

Phone: 585-872-1010
Fax: 585-467-2457