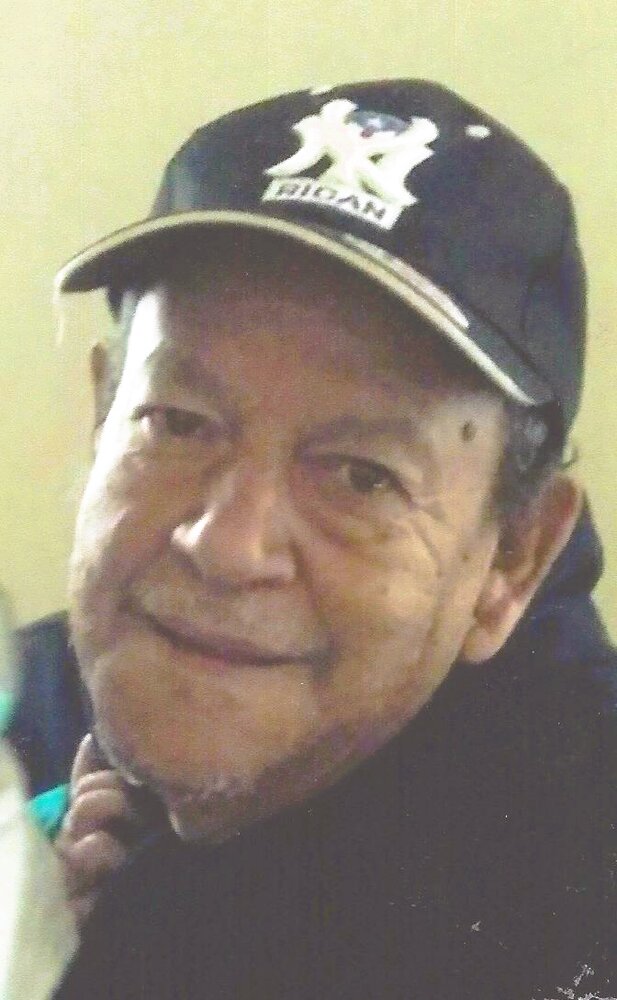 Visitation
4:00 pm - 7:00 pm
Tuesday, March 8, 2022
Falvo Funeral Home (Rochester, NY)
1395 North Goodman Street
Rochester, New York, United States

Get Directions
Service
12:00 pm - 12:30 pm
Wednesday, March 16, 2022
Holy Sepulchre Cemetery
2461 Lake Avenue
Rochester, New York, United States
585-458-4110

Get Directions


Obituary of Sergio Santana Sr.
Sergio Santana eulogy (my beloved Dad)
Hello everyone! We are here today to celebrate the life a very special man, named SERGIO Santana, aka "Teo" and remember him for everything he meant to us. We honor him today, though saddened by the loss, we say our last goodbyes. My name is Rosa Santana Rodriguez his daughter. Both I, Tiffany, Sergio and all the family present, really appreciate you being here to support us in this most difficult moment. Papi, like I always called him, Sergio Santana was born in Sabana Grande Puerto Rico on October 26, 1938. Born to Doña Santia and Don Virgilio Santana.
He was the second of his eight siblings. He didn't have much schooling because he had to work to help support his family. At an early age, he worked with his family in a farm. Early in the morning he would wake with the sound of the roosters crowing, then off he went to work. Tending to farm animals and harvesting coffee. He would tell me, that he had to hand pick the cherries and then processes them to get the coffee. In his words and I quote " it was no walk in the park, " he would say in Spanish.
At the age of 24, he decided to come to New York, looking for a better life. He came with his common law spouse Iris Martinez and his two daughters, Iris Yolanda, and Me Rosa. Not being able to speak English,made it very difficult for him to find a job. But he never gave up, and after a lot of searching he finally got a job as a factory worker. Later he had four more children with Iris. All boys! Sergio Santana Jr., Efrain Santana, and the twins; William and Daniel Santana.
He was a good dad who respected his kids. Dads' family continued to grow when he moved to Rochester N.Y. These include: His Daughter Tiffany Santana Bowick, Son Sergio Santana the 3rd, born from Ms. Betty, Grandchildren: Daniel Rodriguez Jr. , Jonathan Rodriguez,Jessica Rodriguez, Makaiya Harris,Jaeden,Harris, Alize Santana, Nicholas Pappas, Michael Pappas, Elijah Santana, Ariela Bowick, I'Maiyah Bowick, Iris Santana, Son in law Lawrence Bowick, Daughter in law Amy Schuyler, and Son in law Rev. Daniel Rodriguez.
Dad had a great singing voice and would always sing from his favorite Puerto Rican singer "Jose Miguel Class" aka el gallito de Manati . And don't get him on the dance floor, he danced salsa and merengue like a pro. When I would dance with him, I ran out of breath with how fast he was. A simple, but proud man and very respectful. A great cook of Spanish food. Generous heart, giving of what he had with those in need. Kind with everyone he met. Made friends easily, and those who knew him can testify to that.
The love he had for his family was real and showed it by spending time with us. The most memorable moment in my life with Papi was at my wedding. He walked me down the aisle, wearing a nice tuxedo, looking so handsome, with a proud look on his face. We enjoyed many special moments together with all the family especially at Christmas. He was there for me when I was hospitalized and seeing him there gave me strength.
On another note, Dad was a Mets fan, always watching and cheering for them. Boy did he have a sense of humor! One time when I spoke to him on the phone he told me jokingly: I like one of my nurses, but she told me, I don't see you that way, I'm happily married. One of his many hobbies was playing dominoes with his friends. Was a man of faith who whenever we finished our phone conversation would tell me "May God take care of you and may he bless you." I would like to end by saying that he will be missed a whole lot! And we will keep his memory in our hearts forever. Until we see you again Papi!


Share Your Memory of
Sergio
Open Door Policy

We provide our families with an open door policy. Please feel free to contact us 24 hours a day, seven days a week.

Rochester Location

1395 North Goodman St
Rochester, NY 14609

Phone: 585-872-1010
Fax: 585-467-2457

Webster Location

1295 Fairport Nine Mile Point Rd. Webster, NY 14580

Phone: 585-872-1010
Fax: 585-467-2457