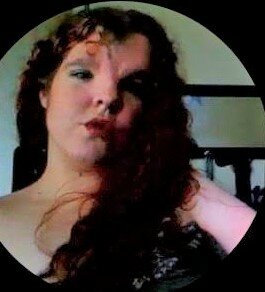 Obituary of Casandra M. Witter
Dear family and friends, it is with the saddest hearts that we inform you of the sudden and unexpected passing of our beloved Casandra "Sandy" M. Witter.
Born to Wendy and Robert Witter, October 31,1983, she was instantly a force of strength and kindness like never seen. Graduate of Alfred state college with a human health services degree, she was a drug and alcohol addiction specialist and through her work she helped countless people. One of her passions was her work as disabilities advocate as well as an inventor of many tools and assistance mechanisms for people with disabilities. She was fiercely independent and wanted to give others tools and means to succeed and achieve goals they could only dream of. She was also an artist, painting numerous beautiful and imaginative pieces of art.
Sandys greatest trait was her ability to teach love. Life was anything but kind to Sandy, but despite that in her years with us she has thought us love. A real kind of love, a love that accepts you at your best and your worst, a love that transcends gender, color, financial status, disability, or species. A love that takes you as you are and is there for you without question or expectation, a love that heals. We will miss this love.
Sandy, thank you for loving us and for being a safe harbor to everyone. Thank you for the light you brought to our lives. You are and will continue to be sorely missed.
Preceded in death by her father Robert and brother Shawn Witter.
Sandy is survived by her daughter Ambria Shawn Witter , mother Wendy Sands , Grandmother Shirley and Grandfather Stanley , sister Katrina and brother Scotty, nieces and nephews, goddaughter Emma and adopted sister Anita.
Celebration of life will be announced at a later date-


Share Your Memory of
Casandra
Open Door Policy

We provide our families with an open door policy. Please feel free to contact us 24 hours a day, seven days a week.

Rochester Location

1395 North Goodman St
Rochester, NY 14609

Phone: 585-872-1010
Fax: 585-467-2457

Webster Location

1295 Fairport Nine Mile Point Rd. Webster, NY 14580

Phone: 585-872-1010
Fax: 585-467-2457