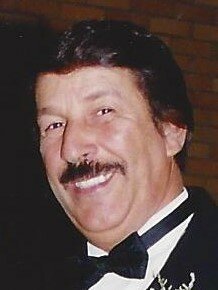 Obituary of Dominic C. DelVecchio
Alva, FL/ Rochester, NY: Dominic passed away on August 29, 2021, at the age of 79 after a brief illness with his loving family at his side.
Predeceased by his wife Arlene, his parents Dominick & Cecelia and brother Michael DelVecchio. Survived by his fiancé Janet Gleason; his children, Dominic N. (Sandra) DelVecchio, Nicholas M. (Tracey) DelVecchio & Lisa DelVecchio; Grandchildren Dominic & Nicholas; Sister Madeline Coppeta; Brother Richard (Pia) DelVecchio; his loving and loyal "little girl" Lexi; nieces, nephews, cousins and dear friends.
Dominic served in the Navy Reserves for four years. He retired from Xerox after 30 years of service as a Senior System Analyst.
Calling hours Friday, September 10, 2021, 4-7 pm at Falvo Funeral Home 1295 Fairport Nine Mile Pt. Rd. (Rte. 250 Webster). Please meet the family Saturday, September 11, 2021, at 10 am in St. Paul's Church (783 Hard Rd, Webster) for the celebration of his Funeral Mass. In lieu of flowers donations may be made to the American Cancer Society in his memory.