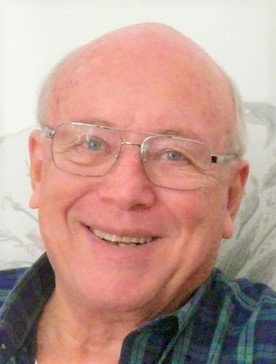 Obituary of William F. Haas
William F. Haas
Webster: Age 84 passed away peacefully in his home on August 11, 2021. Born on May 17, 1937, he was the devoted son of the late George D. and Eleanor Haas of Rochester. Bill was predeceased by his beloved wife Mary Neary Haas and treasured son Brian Haas. He leaves behind his two daughters Karen Wight and husband Tom of Webster; Linda Ayer and husband David of Boston. He was also the adored grandfather of Ryan, Thomas, Natalie (Wight), Jordan and Catherine (Ayer); and a cherished brother-in-law and uncle.
Upon graduation from Edison Technical and Industrial High School in 1955, Bill joined the Electrical Apprenticeship Program and was a member of the Army National Guard. He married his high school sweetheart and they enjoyed 61 loving years together. In 1966 he started a business that would become his family legacy, Connors-Haas, Inc. Recently, he was recognized for 65 years of membership in the International Brotherhood of Electrical Workers. Bill was a proud member and past president of the local NECA chapter. He loved spending time with family and friends, eating out, fishing, bird watching and wintering in Bonita Springs, Florida.
Bill left a lasting impression on every person he met-at 6'5" his figure may have been imposing but once you knew him you could see that he had a heart of gold. He was a great leader, a mentor and father figure to many. Most importantly he was a generous and loving husband, father and "Papa". He will be deeply missed by his family and life long friends and his memory will remain forever in all those that loved him.
Calling hours Sunday 3-6pm at the Falvo Funeral Home, 1295 Fairport Nine Mile Pt. Rd. (Webster, Route 250). On Monday, please meet the family at 10am in St. Rita's Church (1008 Maple Drive, Webster) for the celebration of his funeral mass. (Family respectfully asks all to wear masks). Mass can be watched online at: stritawebster.org/watch-live.html. Interment Holy Sepulchre Cemetery.
Memorial contributions may be made to The Multiple Myeloma Research Foundation