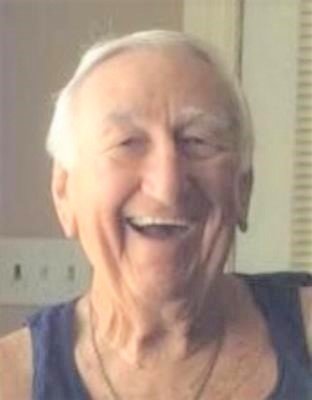 Obituary of John S. Kralles
John S. Kralles Seneca Lake - Passed away after a long spiritual journey on July, 16 2021.
Husband, Father, Grandfather, Great-Grandfather, Teacher, Coach, Fisherman
John was known by all of his titles by too many people to count. He earned every one of those titles and names by being one of the most loving, generous natural spirits.
All who knew John, heard many stories! It was always a pleasure to hear about his history and exploits.
John and Gretchen were a strong and wonderful team together for 62 years. Many of those who hung out with them, were always made welcome, a part of the family for the few hours that they were lucky enough to be with them. Generous with the food and drink to all who visited. They both had a knack for finding the people that needed them the most, for emotional support or companionship, usually both.
John survived Gretchen by 3 years. He was able to live the life he wanted as a widower for those years. He enjoyed every moment of them!! He was the happiest we had ever seen him as he was dancing and hanging out with his buddies at Dewey's. John was the closest to his children then as well. After Gretchen departed, he stayed very close to his boys. He spoke to one or all of them every day. The boys cherished their time with him then as he was not distracted with work or stress and was able to lend them great advice and wisdom.
Dad always bragged about his neighbors, both in Ranchero and at Seneca Lake. Such generous and helpful friends he made as soon as he moved in. He was a dog magnet too, always attracting the neighborhood dogs and feeding them biscuits and letting them hang out with him until they were called home.
He will be missed!!!
John was pre-deceased by his wife and partner Gretchen Kralles (Luke).
John is survived by his sons: Craig (Jane), Karl (Kelly) and Kurt (Jan). Grandchildren: Andrèa Mastrodonato(Mike), Alex Kralles (Ivey), Kristofer Kralles(Jessica), Kevin Kralles(Ashley), Kurt Kralles Jr., Kameron Kralles, Alyssa Kralles(Scott) and Konner Kralles Greatgrandchildren: Bradley, Karson, Dawson, Luke, Kassidey, Aria and Johan.
Calling Hours will be held on Wednesday August 18, 2021 from 4-8 PM at Falvo Funeral Home 1295 Fpt Nine Mile Pt. Rd. Webster, NY. Interment private.