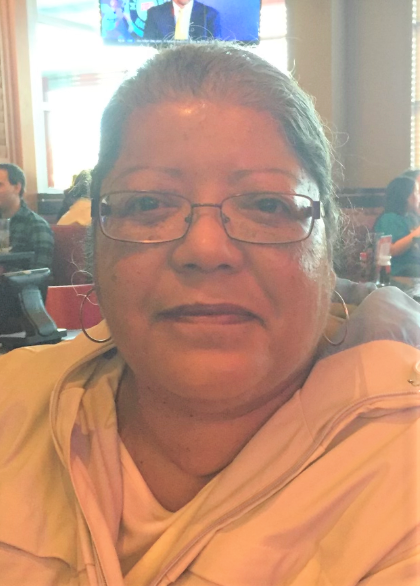 Obituary of Diana Maria Ortiz
Diana Ortíz, 66, died peacefully at Strong Memorial Hospital on August 7, 2021. Diana was pre-deceased by her parents, Francisco (Siquey) and María Sánchez. Diana is survived by her daughter, Rosalie, her grandchildren Tino and Eva María, her sisters Francis, Raquel, Sonia, her brother Julio (Sadie), nieces Maria "Tanny", Leticia "Letty", Bethsaida, Cherri, and Sandia; nephews Orlando "Omar" (Nancy "Lety"), Andrés "Pito", and Julio "Juju", numerous great nieces and nephews, aunts, uncles, cousins.
Diana attended Mt. Carmel and Benjamin Franklin Schools and worked for many years at The Wilson Center (Lifetime Health). A successful single mother who inspired her daughter to excel in education and values. Her love and commitment to her grandchildren was evident in all that she did. She was involved in traditional and modern Puerto Rican dance. She was known for her fighting spirit, standing up for what's right in the family, church, and in the community.
Calling hours followed by a Funeral Mass will be held Thursday, August 12, 2021 from 11:30 am - 12:30 pm with a service to follow, both at Our Lady of the Americas Church (864 E Main St, Rochester, NY 14605). Interment Holy Sepulchre Cemetery.