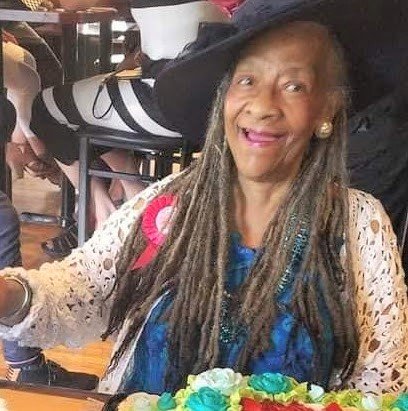 Obituary of June Irvine
June Irvine in Rochester, NY at age 77 was called home to be with the Lord on Saturday, July 03, 2021.
June, only daughter of the late Ossie and Hattie Jones, was born in Ashtabula, Ohio.
She was a proud U.S. Army National Guard Veteran. Faithfully she attended Nursing school at Manpower and graduated at the top of her class with perfect attendance as an LPN Nurse. She worked for the Rochester Friendly Home and also worked part time for Visiting Nurse Service for many years.
June enjoyed fishing, watching mysteries and old country western movies and taking naps with her puppy Pepper. She also loved wearing stylish hats!
Midway through June's nursing career, she unfortunately suffered a fall that rendered her disabled with a herniated disc that stopped her from continuing to work as as a nurse, however that did not stop June continuing to take care for her 80-something year old Mother who lived with her and taking time to read to the children in her inner city neighborhood and give them snacks. For her selfless efforts June received the Unsung Heroes Award from Mayor Bill Johnson and the City of Rochester in 1998.
June was a very loving, giving and kind-hearted person and will be missed by many.
In addition to her parents, she was preceded in death by her son-in-law Derrick Reid.
June is survived by her daughters, Juanita Reid and Shanta Thompson, and son-in-law Julius Thompson Jr. all of Rochester, NY; Grandchildren: Ah'reyanna, Elijah, Enoch and Ameerah; along with a host of cousins, nieces, nephews and friends.
No prior calling hours. Interment private.
A memorial service will be held at New Life Ministries 330 Wellington Ave, Rochester, NY 14619 on Friday, July 16, 2021 at 11am.