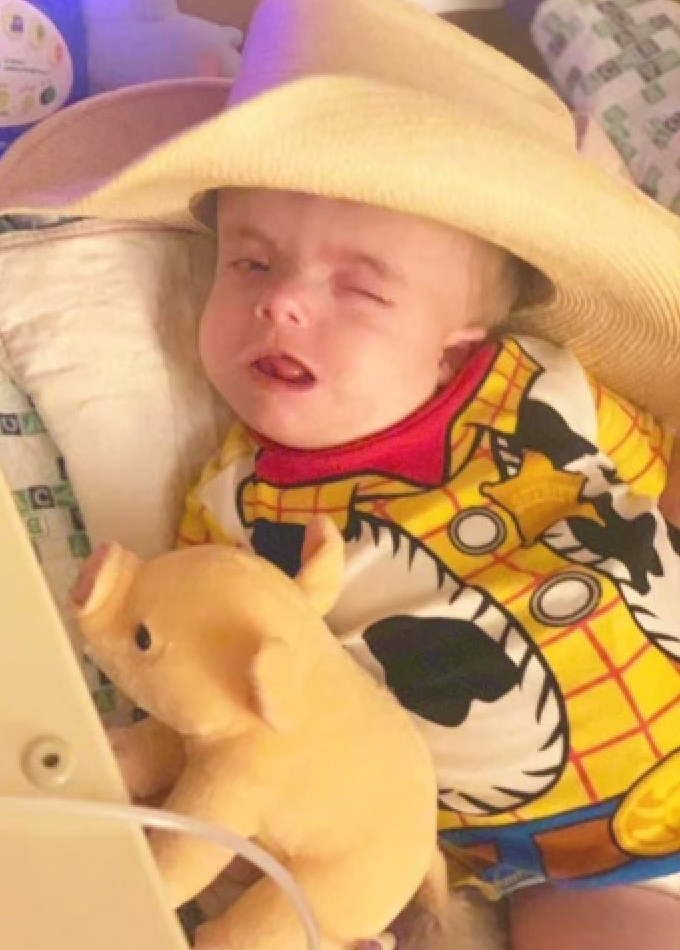 Obituary of Garrison L.W Worcester
Obituary of Garrison Lee Webb Worcester
Garrison Lee Webb "Gar" Worcester departed this life peacefully, on April 30, 2021, at the age of 3.
Born on August 10, 2017, he would spend the first six weeks of his life in the Neonatal Infant Care Unit (NICU) and require several surgeries; all to treat a variety of medical conditions that seemed to have no common link. Eventually, he was diagnosed with Schinzel-Giedion Syndrome (SGS); an extremely rare, progressive disorder, in which most affected do not survive past infancy. In spite of the fierce odds, however, he continued to fight for another three years, while spreading love and light to all he encountered.
He is survived by his parents Jeffrey and Pratima "Tima" (Marathe); brother Truitt; sisters Alexia, Hope, Isabella, and Kennedy; grandparents Gloria, and Jay and Meenal (Marathe); and many loving aunts, uncles, cousins, and friends.
The family will receive friends and relatives at Falvo Funeral Home, 1395 N. Goodman St., Rochester, on Tuesday, May 11 from 4:00 p.m. to 8:00 p.m.
In lieu of flowers, donations can be made to the Schinzel-Giedion Syndrome Foundation in memory of Garrison L. W. Worcester at: https://sgsfoundation.org/donate