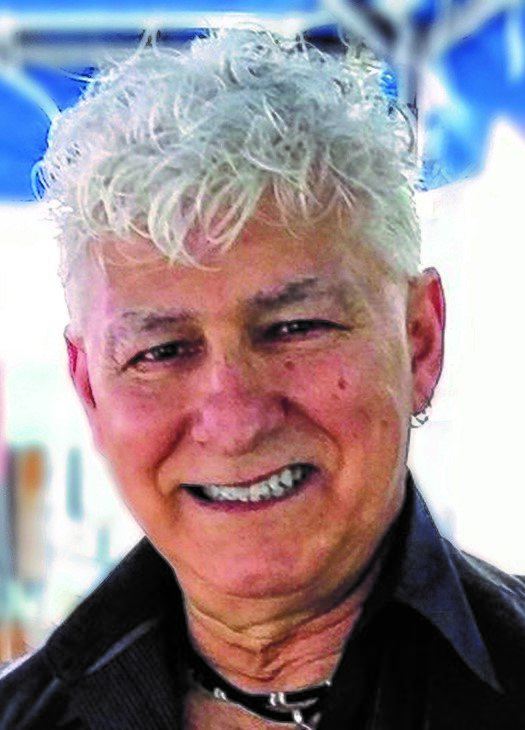 Obituary of George F. DeMott Jr.
George F. DeMott
Heaven gained an angel who was a brave and decorated soldier, a celebrated musician, and a beloved family man, as George F. DeMott Jr. reunited with his son Robbie on Aug. 24, 2020.
George, who passed away at age 74, is survived by the love of his life, Diane (née Bovenzi), with whom he was married for 53 years, and called their relationship "a beautiful love story." He also is survived by his son George DeMott, whom he treasured and adored, as well as his loving sister Joanne Tando, uncle Sam Chinelli, aunt Yolanda Rubert, and several nieces, nephews, cousins, godchildren, and countless friends.
Among his closest friends are his brothers of The Coupe De' Villes and his motorcycle club, RBMC. George was a founding member of The Coupes, twirling his sticks and keeping the groove going for 37 years as the band's drummer. The Coupes performed along the East Coast and extensively in the Rochester area — where they are heralded as one of the most popular, longest-playing, and most-booked bands. Among The Coupes' highlights are placing third at the Memphis Blues Festival and receiving airplay on HBO with their song "Tuff Life." The outpouring of love from the Rochester music community has been deeply appreciated by George's family.
George also is survived by his brothers of his charity-focused motorcycle club, of which he was a charter member and considered the anchor of the club. Members gathered at his home one week prior to George's passing to bestow upon him the title of Life Member for his "sweat, respect, and loyalty … and a job so well done."
Providing the ultimate service to his country, George was drafted on his 19th birthday by the U.S. Army, to serve during the Vietnam War. He was seriously injured in both arms and both legs during one of the fiercest battles of the Vietnam War, The Battle of Suoi Tre. George was a gunner during the three-hour Viet Cong attack, which is considered the "most catastrophic, single engagement defeat of the war," as per the Presidential Unit Citation his unit earned for exemplary courage and professionalism. For his life-altering service, George was granted three Purple Hearts. He also was bestowed New York State's highest military honor, the prestigious Conspicuous Service Cross, issued to him by Gov. Mario Cuomo.
Prior to going overseas, he became engaged to Diane ("If I make it home alive, we will get married," he told her). They were married immediately upon his return home, wearing his uniform for the ceremony via her request. Suffering from PTSD from his years in combat, George was one of the first veterans to receive services through the former Copin House in Buffalo, of which he went on to serve on the organization's board of directors and to work with and support fellow veterans.
George, a graduate of East High School, was predeceased by his parents, Rita and George F. DeMott.; his son Robbie; brother-in-law William Tando; sister Patricia A. DeMott; and his mother-in-law and father-in-law in-law, George and Theresa Bovenzi.
Robbie passed away from an accident at age 14, and to honor him, George created with Diane and son George the Robert DeMott Memorial Vocal Music Scholarship at Penfield High School. With a strong resemblance to his dad, George called Robbie "my clone," and ensured the tattoo he wore in Robbie's honor was always visible, cutting a hole into every shirt he owned to reveal the tattoo on his back.
George helped his wife conquer cancer and shaved his head in solidarity when she lost her own hair from chemo treatments. When friends and family would call George "Superman," he would note, "It's not because of strength, but because of things I survived." George was proud of his Italian heritage and was revered by friends for his kindness, constant smile, sense of humor, and for treating all like family.
The family will receive friends at Falvo Funeral Home, 1295 Fairport Nine Mile Point Road (Route 250), Webster, from 2 to 8 p.m. Thursday, Sept. 3 (please be patient with the wait and distancing due to COVID). A private memorial service will take place at St. Joseph's Church in Penfield at 11 a.m. Friday, Sept. 4. The funeral church service will be private due to COVID and space limitations, however, friends are encouraged to view the church service Friday, September 4th at 11am via live streaming at https://sjcpenfield.com/video. Following the graveside burial with military honors, family and friends are invited to a reception at Legion Eyre Park, 100 Eyre Park, East Rochester from 1:30 to 4 p.m. Friday, Sept. 4.

In lieu of flowers, please direct donations to the Robert DeMott Memorial Vocal Music Scholarship at Penfield High School. Please address checks and envelopes to Penfield Education Foundation, P.O. Box 377, Penfield, NY 14526 (and please note "DeMott" on the memo line).