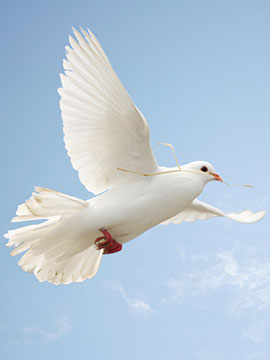 Obituary of Patrick Pulvino
Patrick J. Pulvino

Irondequoit - October 16, 2019, age 71. Predeceased by his parents, Pasquale and Mary Jane Pulvino; Survived by his beloved wife of 52 years, Mary Lynne (McMillan) Pulvino; his children, Patrick Pulvino, Mary J. (Agustin) Pulvino-Rodriguez, Teresa (Frank) Pulvino-Forkl, Joseph Pulvino; grandchildren, Christopher, Emma, Amelia and Connor.

Memorial Calling hours WEDNESDAY 6-8 PM at the Falvo Funeral Home, 1395 N. Goodman St. On THURSDAY family and friends are asked to go directly to St. Kateri at St. Margaret Mary Church (Rogers Pkwy) for the Celebration of his Memorial Funeral Mass at 9:30 AM. In lieu of flowers donations may be made to Rescued Treasures, 3177 Latta Rd., P. O.Box 161, Rochester, NY 14612. Interment private and at a later date.