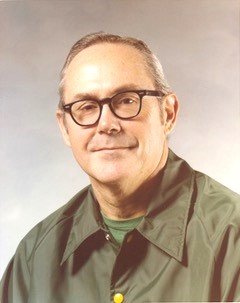 Obituary of Kenneth R. Harris
Kenneth R. Harris
July 27, 2019 - Kenneth R. Harris, 91, at Highland Hospital after a short illness. He was the son of the late Wilbur and Mable (Quick) Harris of Endwell, NY. He is survived by daughters Mary, Martha (Dennis) Terilli and Anne (Adam) Wilcox; sons Joseph (Cathrine), Andrew, Daniel (Beatrice), and Charles; grandchildren Michael, Rachel, Haley, Manny, Naomi, and Pearl Harris; Peter, Anne, and Claire Terilli; Lila, Iris, and Oscar Wilcox; sister-in-law Mary (Howard) Sprague; brothers-in-law James (Anne) Sapienza, Guy (Judy) Sapienza, and Laramie Smith, and many cherished nieces and nephews. Ken was predeceased by his wife of 58 years, Helen Sapienza Harris, grandson Simon Harris, and sister Gail Harris Smith.
After Army service and college, Ken became a beloved teacher and coach at Holley and Greece Central Schools. In recent years he emerged as a prolific amateur poet, self-publishing two books of his works. He was an alumnus of Cortland and Brockport State.
Calling hours Thursday, August 15, from 4-7:00 pm at Falvo Funeral Home, 1295 Fairport Nine Mile Point Road, Webster, NY 14580. Funeral Mass Friday, August 16 at 11:15 am at St. Rita's Church, 1008 Maple Drive, Webster.
Memorial donations may be made to Crosby's Fund for Neuroblastoma Pediatric Research, URMC, c/o Stephanie Sheets, 300 East River Road, Box 278996, Rochester, NY 14627, or online at www.crosbysfund.org.
To send flowers to the family of Kenneth Harris , please visit Tribute Store