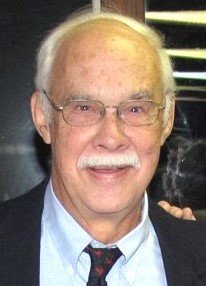 Obituary of Norman Dahl
Norman E. Dahl
Webster: June 08, 2019 age 83.
Predeceased by his beloved wife Rosemary. Survived by son Philip (Patricia) Dahl; daughter Laura (Sean) O'Leary; grandchildren Aislinn, Aidan, Nicholas & Samuel; sister Karin Dahl (Paul Rice) ; brothers Roger (Carol), Robert (Susan) Dahl; many nieces, nephews & beloved friends.
Visiting hours will be held at on Friday, July 26 from 4-6 p.m. and on Saturday, July 27 from 9:30-11 a.m. with a memorial service to follow all at Falvo Funeral Home 1295 Fairport Nine Mile Pt. Rd. (Rte. 250) Webster. A luncheon will be held at The Newport Yacht Club after Saturday's service.
In lieu of flowers, donations may be made in Norm's honor to the Newport Yacht Club, PO Box 17193, Rochester, N.Y. 14617.
To send flowers to the family of Norman Dahl, please visit Tribute Store