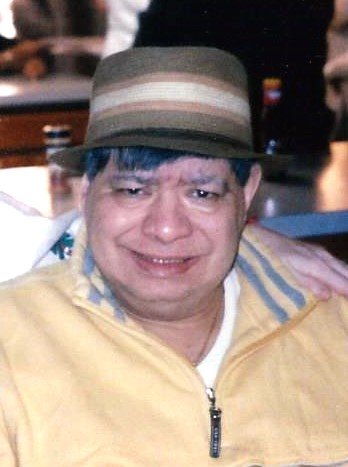 Obituary of Kenneth Spoleta
Kenneth Spoleta

East Rochester - July 30, 2018, age 75. Predeceased by parents, Sam and Rose Spoleta; and brother, Michael D. Spoleta. Survived by his sister-in-law, Marie Spoleta; nephews and nieces, Michael (Shareen), David Spoleta, Karen Passero, Brenda Spoleta, Mark Passero; great-nieces and nephews, David V. (Caitlin) Spoleta, Ashley, Jonathan Spoleta, Jennifer (Michael) Perri, Lindsay, Kristen Spoleta, Mark, Nicholas, Michaela Passero; great-great niece, Juliana Perri; special family at his group home, Scott, Ange and Jamie; his girlfriend, Maureen; all of his extended family and caregivers at his group home loved and cared for him for many years including, Stephania, Ashley, Tahbee, Dawn, Mariam, Yonique, Jorden, Daniel, Bob, Travis, Bridgette, Tamara, Sandy, Maurice, Blessing, Robin, Victoria, Amber, Alex, Tom, Erica, Joyce, Christine, Joy, Keith, Annie, Michelle, Joan, Earl, Nina, Ritza, Marlene, Charlotte, Vanessa, Dr. Pierce and Betsy.
The Spoleta family would like to extend a very special thank you to his caregiver, Pam Mills RN for her loving, devoted, excellent care of Kenneth in his final months.

No prior calling hours. Kenneth's Funeral Mass will be celebrated Saturday, August 4th at 9:15 AM in St. Rita's Church. Interment, Riverside Cemetery. In lieu of flowers, donations to the Arc of Monroe, 2060 Brighton-Henrietta Townline Road, Rochester, NY 14623.