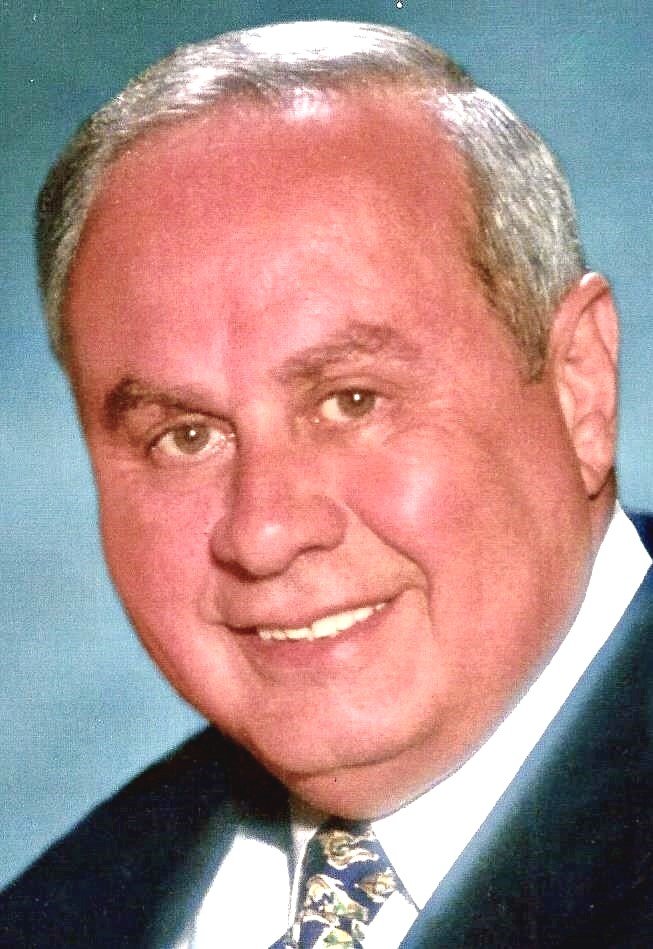 Obituary of Louis Guadagnino
Louis A. Guadagnino
Irondequoit: February 13, 2018 age 84.
Predeceased by his parents Bertha and Vincent and his wonderful in-laws, Joe and Lucy DeMaria. Dad leaves his loving wife Marilyn (DeMaria) Guadagnino; children and spouses Joyce (Mike) Schmidt, Cachele Guadagnino (Mike Caito), Dr. Paul (Rooney), David (Mary Beauchamp), Jean (Mike) Pettey; grandchildren Gina (Brent) Paige, Jill Schmidt (Kyle Brancato), Nick (Samantha) Guadagnino, Grace and Ava Guadagnino, and Lisa Pettey; great-grandchildren Nia and Finn Paige and Rosalie Guadagnino; brother and sister-in-law Joe and Jackie DeMaria, along with many other family members and friends.
Dad credits St. John Fisher College with the opportunity to earn his Accounting Degree in the class of 1957. He worked nights as a Penitentiary guard while attending St. John Fisher. In the sixties dad and Leo Spezio developed The Harbor Square Apartments. They also developed the 500 room Holiday Inn Downtown and he owned the One Eleven East Ave Hotel. He was the president of both the East Ave Association and the Hotel/Motel Association of Rochester. Dad spent the last 25 years of his career at Merrill Lynch and was also the manager of the Pittsford office. Additionally, he became the coordinator for the Northeast region of Merrill Lynch Limited partnerships with "Hollywood" Ted Goble of Cleveland, Ohio.
Our gratitude goes to Dr. Saad Jamshed, Dr. Elizabeth Palis (VA), and the staff at Lipson Cancer Center, along with Bianca Associates and Lifetime Care for all of their compassion and support.
In lieu of flowers please send any donations to the Louis and Marilyn Guadagnino Scholarship Fund at St. John Fisher College (Attn: Melissa Head).
Calling hours Friday 3-7 PM at Falvo Funeral Home, 1295 Fairport Nine Mile Pt. Rd. (Rte. 250) Webster. Please join the family 12 NOON Saturday at Peace of Christ Parish at St. Ambrose Church (25 Empire Blvd @ Culver) for his funeral mass. Interment private.