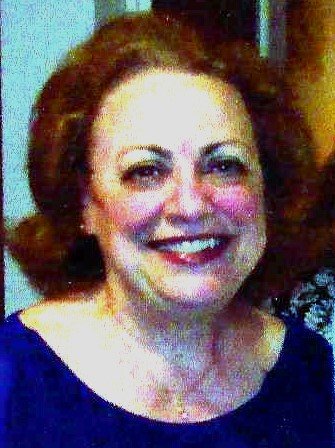 Obituary of Susan Berta
Susan M. Berta (Faggiano, Imperati)
Henrietta - Valiantly after a several year battle with cancer on December 24, 2017. Predeceased by adoring husbands Joseph Berta and Gregory Imperati, parents Vincent & Anna Faggiano, mothers-in-law and fathers-in-law Julio & Constance Imperati and Andrew & Jeanne Berta, sister-in-law Kathleen Faggiano, brothers-in-law Andrew Imperati and Vittorio Cavalli. Survived by beloved daughter Sondra and son Michael Korn, step-daughter Michele Berta, brother Vincent Faggiano, sister-in-law Virginia Cavalli, several loving nieces, nephews and great-nieces and great-nephews; and an extensive Eden Alternative family that expands across the United States.
Susan was a native of Rochester N.Y. She began her career serving people as student nurse at St. Joseph's Hospital School of Nursing, Elmira, N.Y. and Elmira College. Upon graduation, her first job was to serve as Charge Nurse of Labor and Delivery at Tarrytown Hospital where she loved her work bringing new life into the world. A year later, she was getting ready to move back to Rochester, when out of nowhere the phone rang. It was Gregory Imperati inviting her to dinner. She told him no as she was getting ready to leave in 2 days. He persisted. That night at dinner he told her he was going to marry her. So began a passionate love story. They eloped 3 months later, followed by a church service in September.
Due to these circumstances, Susan was able to find the great passion of her career which was working with Geriatrics. She became the Director of Nursing at Mohegan Lake Nursing Home. Greg, the love of Susan's life died on October 16, 1974. She and her daughter Sondra lived in Peekskill, N.Y. for several more years before moving back to Rochester with family and friends. Susan became the Director of Nursing at Woodside Manor Nursing Home for 20 years where she was noted for her deficiency-free nursing department. After a special offer from the State of New York to run 2 side-by-side nursing homes, Susan took the jobs at Geneva General. A much bigger surprise awaited her there as the second love of her life, Joseph Berta, Chairman of the Board of Directors of Geneva General met and fell in love with her. They would have celebrated 20 years of marriage on December 13, 2017.
Quite by accident Susan saw a flyer about a new philosophy of elder care change being given by the founders of the Eden Alternative at Nazareth College. She attended the all-day program. That day changed her life forever as she trained in the Eden Alternative concepts. She was asked by William Thomas the founder to be responsible for the NE United States in bringing training and education. Susan's value as a trainer became legendary. It was not long before she was asked to train across the county bringing Eden's concepts to thousands of people. When not teaching at Hobart and William Smith College, Joe traveled with her and together they made many friends who they loved spending time with as well as family. They loved their trips to Rhode Island, Maine, summers at Chautauqua and especially time with their great-nieces and nephews, particularly her movie buddy Cole and cookie buddy Rosie.
Special thanks to the nurses and doctors at Highland Hospital West 6 and the Palliative Care Unit on East 7 for their special care of Susan.
Calling hours, FRIDAY 4-8 PM at the Falvo Funeral Home, 1395 N. Goodman St. on Saturday please meet the family at 10:30 AM in St. Marianne Cope at Guardian Angels (2061 E. Henrietta Rd., Roch. 14623) for the celebration of her Funeral Mass. Interment, Holy Sepulchre Cemetery.