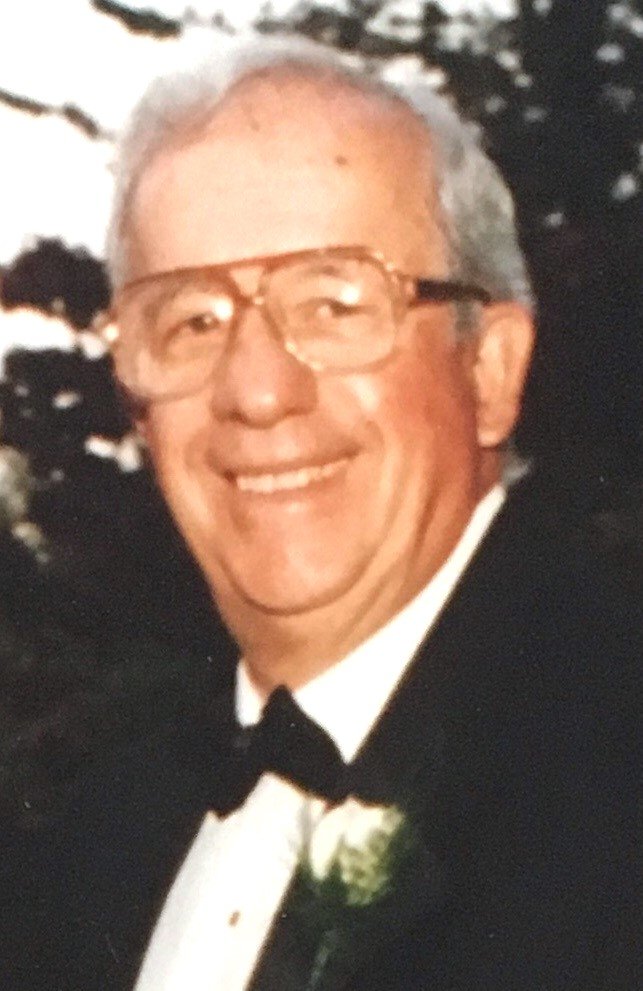 Obituary of Frank Pavia
Frank P. Pavia
Pittsford - June 20,1926- December 20, 2017. Survived by his children, Mark J.(Terri) Pavia, Lisa A. (Tom) Iuppa, Eileen Pavia, and Frank. C. (Dara) Pavia, as well as his grandchildren, Anna, Nina, and T.J. Iuppa, Corey and Sarah Pavia, and Jessica, Hudson, and Zachary Pavia. He was preceded by his wife, Delia F. Pavia, and is survived by his sister, Camille.
Frank will always be remembered by his immediate family, and his many nieces, nephews and friends, for his never-ending words of encouragement and support. Being one of eleven siblings, and with his beloved mother's example, he always put the needs of his family first. From the early age of eight, he tirelessly worked not only to succeed as a self-made business man, but to support and lead his loving family. Starting out as a grocery store owner at the age of nineteen, he moved on to a life-long career of real estate development. His career included owning and operating a road-paving company; building over 200 residential homes throughout greater Rochester; and developing and managing some of the area's more prominent suburban, garden-style apartment communities including Perinton Manor in Perinton, and Kings Court and Parker Lane in Irondequoit. At an age when most people think of retirement, Frank kept going, expanding his real estate holdings throughout Western New York, while preparing for his family's continued success by having his children assume the company's managerial helm, with his oldest son, Mark, taking over as Managing Partner.
Frank's friends will always remember him for his easy going way, the low-key approach to his success, his quiet charity, and gracious manner. Frank never had time for, or sought, limelight; his actions and conduct spoke volumes for him. His family will miss him dearly, and treasure him for his leadership and example as a man, friend, and above all, father.
There will be no prior calling hours. Frank will be entombed with his beloved wife Dee at White Haven Memorial.
On Wednesday, December 27, 2017 a chapel service will be held at 12Noon in All Seasons in White Haven, (210 Marsh Rd., Pittsford) followed by a memorial gathering for friends of Frank and his family at the Country Club of Rochester, 295 East Ave., Roch., NY 14610. In lieu of flowers donations to the Alzheimer's Association, 435 E. Henrietta Rd., Rochester, NY 14620.