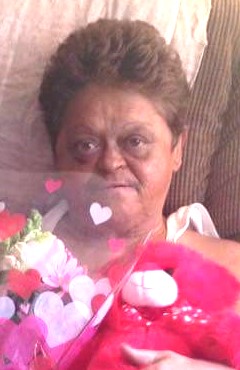 Obituary of Zoraida Ruiz-Vega
Zoraida Ruiz, a longtime resident of Rochester passed away on Friday September 29, 2017 at Strong Memorial Hospital.
Born in 1956 in Puerto Rico, Zoraida received a Bachelor's Degree in Business Administration from the University of Puerto Rico in Rio Piedras in 1977. Unfortunately, due to medical complications, Zoraida wasn't able to work.
In 1991, Zoraida and her 2 kids relocated to Rochester, NY for a fresh start and to find the medical treatment that Zoraida needed. During the years in Rochester, Zoraida sold Pasteles to sustain income.
Zoraida loved to cook food and socialize. She loved going to events such as the circus and the movies. She had a wonderful smile that could light up a room.
She is survived by her 2 kids; Jorge Arroyo and Jorlin Arroyo, several grandchildren Jaylen, Aliyona and Nene, siblings; Pito, Ana, Sony, Edith; some who live in Rochester and the rest in Puerto Rico. All of Zoraida's family brought great joy to her last years.
Memorial gifts may be made to Falvo Funeral Home, 1395 N. Goodman St. Rochester, NY 14609

Zoraida Ruiz, residente de muchos años de Rochester, falleció el viernes 29 de septiembre de 2017 en el Strong Memorial Hospital.
Nacida en el 1956 en Puerto Rico, Zoraida recibio un Bachillerato de Administración de Negocio de la Universidad de Puerto Rico en Rio Piedras en 1977. Lamentablemente, por complicaciones médicas, Zoraida no pudo trabajar. En 1991, Zoraida y sus 2 hijos se mudaron a Rochester, Nueva York para un nuevo comienzo y para encontrar el tratamiento médico que Zoraida necesitaba. Durante los años en Rochester, Zoraida vendió a Pasteles para mantener ingresos. A Zoraida le encantaba cocinar y socializar. Le encantaba ir a eventos como el circo y el cine. Ella tenía una sonrisa maravillosa que podría iluminar una habitación. Le sobreviven sus 2 hijos; Jorge Arroyo y Jorlin Arroyo, varios nietos Jaylen, Aliyona y Nene, hermanos; Pito, Ana, Sony, Edith; algunos que viven en Rochester y el resto en Puerto Rico. Toda la familia de Zoraida trajo gran alegría a sus últimos años. Los regalos conmemorativos se pueden hacer a la funeraria de Falvo, 1395 N. Goodman St. Rochester, NY 14609