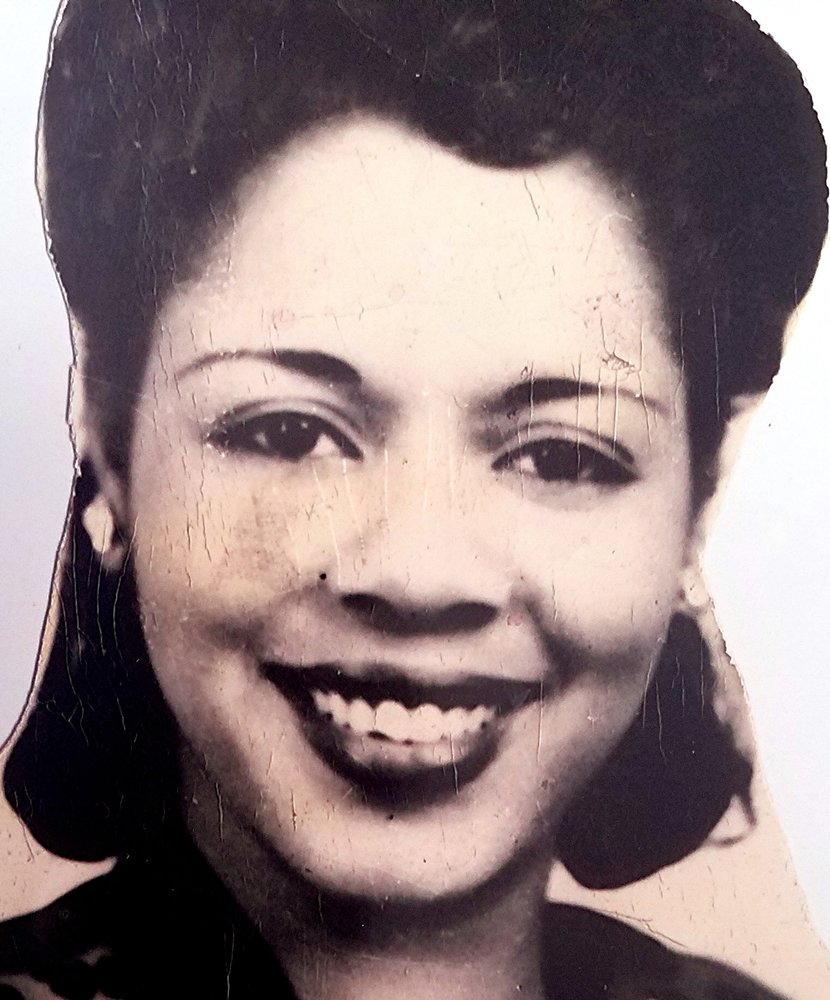 Obituary of Florence Guess
Florence Oderline Guess, 97, daughter of the late Caroline Oderline Gamble-White and Harrison Arthur Gamble, passed peacefully on Tuesday, August 28th, 2017 while residing at the Jewish home located in Brighton, NY. Florence was born on September 8th, 1919 in Boston Massachusetts and grew up in the upper middle-class neighborhood of Roxbury, MA, known as "Sugar Hill" in the 40's and 50's. Her mother owned a cottage in Martha's Vineyard so she was raised on the Island as well with her sister Beatrice Henrietta Parham-Hammonds (Gamble).
Florence married John Vincent Guess. They were blessed with two children. A daughter, Charlene Caroline Guess-Bardques of Rochester, NY and a son, Vincent George Guess of Bloomfield, CT. They also loved and raised Camilla Daniels as their eldest daughter in Boston, MA. As a family; they also vacationed every summer on the Island of Martha's Vineyard.
Florence was strong and cultured woman. She loved fashion, music, dancing, and cooking. She was always dressed to the nines, looking sophisticated, and carried herself like a Lady. She was a talented dancer, entertainer, and socialite. She was a member of various clubs and organizations including the Clique Club. She enjoyed planning social events and parties with her close friends and family. She had a passion for entertaining her family and friends especially around the holiday season.She had a very diverse working history. She was Electronics worker making vacuum tubes for television sets, a hairdresser for over 20 years, and she retired as a Banking Supervisor in the investment division of The First National Bank of Boston currently known as Bank of America. Her most important and cherished life's work was being a wife and mother which she did with love, strength, and grace.
Florence was preceded in death by her parents; Caroline Oderline Gamble-White and Harrison Arthur Gamble; her sister Beatrice Henrietta Parham-Hammonds (Gamble); her brothers Harry Gamble and Larry Gamble; and her husband John Vincent Guess.Florence is survived by her two children; Char (Charlene Caroline) Guess-Bardques and Vincent George Guess; five grandchildren, Melinda, Gabriel, Olivia, Clenita, and Athena; eight great-grandchildren; Je'Taime, Aleman, Darrick, Sade, Meena, Xavier, Israel, and Madeline; two nieces Joanne and Deirdre; and two nephews Joseph "Chucky" and Kevin as well as numerous other relatives.
We all mourn the loss of her physical body but we celebrate the wonderful and blessed long life she lived and cherish her memory forever.
Calling hours will be held on Saturday September 9, 2017 from 1-3 PM at Falvo Funeral Home, 1395 N. Goodman Street Rochester, NY 14609.