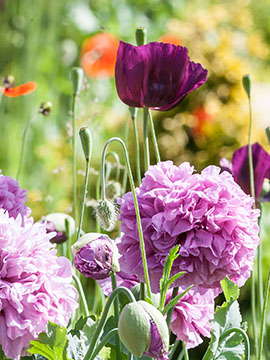 Share Your Memory of
Rita
Obituary of Rita Christensen
Rita Heule Christensen
Rochester/Irondequoit May 12, 2017, Age 86.
RITA. MOTHER. GRAMMIE.
A STRONG SOUL.
One who raised four young ones, (kinda cute, kinda smart, kinda funny), basically, alone.
A SMART SOUL.
One 'smart cookie,' a member of Mensa, always pushing Reader's Digest and Word Jumble, Fluent, in younger years, in French and Swiss.
A TRAVELED SOUL.
One schooled and styled in Europe, on the "fashionable heels" of her uber cool mother, "Gogo."
A FRIENDLY SOUL.
One cherished to many outside the family circle for her organizational skills and her way with a Sharpie.
A LOVING SOUL.
One could not love a black cat more.
A LOST SOUL.
One to whom Alzheimer's came too quickly.
A UNIQUE SOUL.
One that maybe we never really knew.
Rita is preceded by the death of her daughter, Louise Christensen; survived by her children Patricia (Tim) Farrell, Peter Christensen, Stephen (Marianne) Christensen, grandchildren Justin (fiancee Jessica) Christensen, Kyle (Dana) Christensen and great grandson Carter Christensen.
A memorial dinner will be held in Rochester sometime in the near future.
In lieu of flowers, contributions to The Shore Winds, Beach Avenue, Rochester, New York would be greatly appreciated by the family.