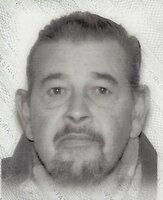 Angel Luis Lopez Sr.
Angel L. Lopez Sr.
July 12, 2022, at age 73.
Predeceased by his father Miguel Sr., Lopez and his mother Petronila Lopez, cousin Diana and brother Jimmy. Survived by wife Lillian; 3 brothers Hector, Miguel Jr., & Miguel; 3 sisters, Maria, Sally & Tonia; 3 kids Angel Jr., Marcos (Pito), Lillian F.(Mita); 2 grandkids, Adreanna, Daniel; 5 great grandchildren,1 dog Toby; niece's, nephew, cousins, family, and dear friends.
Angel Lopez Sr. was a loving spouse, father, grandpa, great grandpa, and friend to all his peers. He loved to see his great-grand babies, they always put a smile on his face when they came over to the house. He was always willing to help anyone in need. He loved to play the games and tell Daniel all about it. He loved to listen to La Mega every day, his favorite Spanish station. There was never a day he went without his donuts and coffee and always would take a trip to Dunkin' Donuts. He loved to watch western shows and police shows. I can literally hear him say "shut up, Toby" right now. He always came on to the porch for fresh air and had a cigarette.
Calling hours will be held Thursday 4-7 pm at Falvo Funeral Home, 1395 N. Goodman St. There will be a repass after the service at 106 Bock Street Rochester, NY 14609