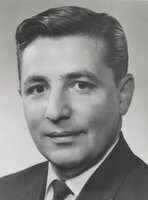 Anthony R. Giancursio
Anthony Giancursio
Greece: June 10, 2022, at age 95. Predeceased by one sister & 3 brothers. Survived by his brother, Richard (Kathleen) Giancursio, also many nieces, nephews, other relatives & dear friends.
He was a proud US Navy WWII veteran.
No prior calling hours. Anthony's graveside service will be held Friday, June 17th at 12 noon in Holy Sepulchre Cemetery, please meet at the Lake Avenue gate.