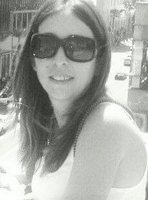 Pamela Ashlie-Kayla Lane
Pamela Ashlie-Kayla Lane, age 48 of Henrietta, New York passed away on May 31, 2021.
Born Pamela Zirgulis to Theodore and Angela Marie Zirgulis on February 26th, 1973, at Genesee Hospital in Rochester, New York.
She graduated Santa Fe Springs High School in 1991, shortly after marrying her husband Eric Thomas Lane on November 16th, 1991, in Las Vegas Nevada.
Pamela Ashlie is predeceased in death by her husband Eric Thomas Lane, Grandfather Peter Joseph Ciulla, and Grandmother Teresa Ciulla. She was survived by her parents Theodore Zirgulis and Angela Marie Zirgulis, and her children Joseph, Austin, Kelley, Jarrett, Jordan, and Conner Lane.
Ashlie was a loving mother of six children, she enjoyed music, skating, bubbles, bouncy balls, or anything that made her feel like a child again. In California she loved going to Berth 55 in Long Beach with her children and husband. Her favorite song was (Sittin' On) The Dock of the Bay by Otis Redding. She enjoyed spending time with family and friends.
The Family of Pamela Ashlie-Kayla Lane wishes to extend our sincere thanks to Strong Memorial Hospital and Dr. Horowitz and Dr. Novak.