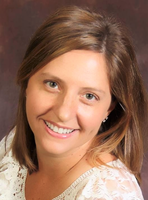 Cheryl A. Barbieri
Cheryl Ann Barbieri (Oppelt)
Mendon: February 4, 2021 age 49.

Survived by her husband Tony Barbieri; Children- Alexandra Barbieri, Juliana Barbieri, Anthony Barbieri; parents James and Rosemarie Oppelt; Siblings- Doug (Tricia) Oppelt and Chris Oppelt; In-Laws- Frank and Franca Barbieri; Siblings by Marriage- Sal Barbieri, Sherri Barletta Barbieri and Teresa (Frank) Morelli

Cheryl lost her life after a long battle with cancer. She battled her cancer with such grace and dignity, never wanting anyone to worry about her. Cheryl was a devoted mother and wife. Her family was her world. She loved her dogs (Austin and Bentley) and the family's horse, Bo.
Cheryl graduated from the University of Rochester with a master's degree as an Adult Nurse Practitioner and worked for Unity Geriatrics in Rochester. She was a devoted practitioner and a highly regarded team member. Cheryl was passionate for all the patients she cared for and always gave credit to the medical staff she worked alongside. Cheryl will be deeply missed by so many people.

Calling hours Friday, February 12th from 4:00-7:00pm at Falvo Funeral Home (1295 Fairport Nine Mile Point Road (Rte. 250) Webster, NY. Private Memorial Service on Saturday followed by interment at White Haven Memorial Park in Pittsford, NY.

In lieu of flowers the family has set up a GoFundMe page. Donations can be made by going to GoFundMe.com, In Loving Memory of Cheryl Barbieri. GoFundMe