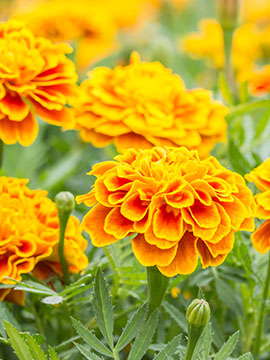 Obituary of Charles Marino M.D.
Charles H. Marino, M.D.
Fairport: Born April 26, 1927. Died peacefully at his home surrounded by his family on April 8, 2017.
Survived by his loving wife of 44 years, Terry Marino; his children and their spouses: I. Charles and Judith Marino, Susan and Barry Fake, Michael and Judy Marino, Mark and Cindy Marino, Anthony and Jayne Marino, Richard Marino and Scot Nolt, Laurie Marino and Michael Cotero, Lisa Marino and Michael Henretta, Marianne and Jeff Lamb.
Dr. Marino is survived by 22 grandchildren and 25 great-grandchildren; Several beloved nieces and nephews and cousins and countless friends and professional associates. He is pre-deceased by his parents Ignazio and Assunta Marino, his sister Lillie Proietti, his brother Antonio Marino, his loving wife, Mary and daughter Linda Ann, and his step-daughter Kathleen Mangione.
Dr. Marino was born and spent his entire life in the Rochester area. He attended #17 school and Madison High School. He served in the Army in Europe during WWII. He completed his undergraduate degree at the University of Rochester and received his medical degree from the University of Buffalo in 1954.
Dr. Marino was in private practice as an OB/GYN physician for over 45 years affiliated with Genesee Hospital.
His interests included fishing, boating, golf, the opera and visiting the 1000 Islands.
His greatest gift to his family is his legacy of love, faith, and a respect and compassion for others.
A Mass celebration of his life will be held on Saturday, April 29, 2017 at 9:00 am at the Church of the Assumption, 20 East Avenue, Fairport, NY. The family will receive guests at a reception in the church hall following the mass.
Burial is private.
Donations may be made in his memory to: Rochester Honor Flight (HonorFlightRochester.org) and Juvenile Diabetes Foundation (JDRF.org Rochester Chapter).