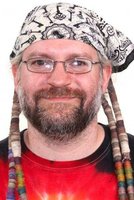 Joshua R. LaGoy
Joshua R. LaGoy
Age 41. Suddenly on April 1, 2018.
Beloved husband of Lisa,loving father of Isabella and Emma LaGoy. Son of Dick and Terry LaGoy, brother of Matt (Heather), J.D. and Mitch (Karen) LaGoy. Son-in-law of David and Jan Peckham; Linda Peckham. Special nephew of Michelle Peacock. Josh is also survived by many aunts, uncles, cousins, nieces, nephews and a host of friends.
Predeceased by sister, Ginny LaGoy Sherry and brother, David LaGoy; grandparents, Harry and Jeanette LaGoy; Earle and Shirlee Peacox and uncle Shane Peacox.
Josh was a gifted artist in his own right. He was employed at Optimax Systems.
Calling hours are 2 – 7 p.m. on Monday, April 9 at Falvo Funeral Home, 1295 Fairport Nine Mile Pt Rd (Rte. 250) Webster. Private interment at Webster Union Cemetery. In lieu of flowers, donations may be made to Josh LaGoy family at www.gofundme.com
You will be missed and loved forever Joshy. Rest in peace.