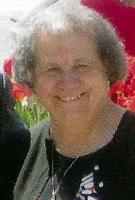 Anna Tarantino
Tarantino, Anna (Santacesaria)
Rochester: April 11, 2017. Age 88. Predeceased by husband, Anthony; brothers, Vincent (Gloria) & Vito Santacesaria, sister-in -law, Frances Laera, brother-in-law Paul Valente. Survived by her children, Benedetto (Georgeann) Tarantino, Louise Tarantino (John Privitera) & Teresa (Philip) Brooks; grandchildren, Leah (Nick) Cintineo, Alexa, Gabrielle & Adam Tarantino, Nicole Privitera (Ryan Coyne), Peter & Damian Privitera, Sarah (Andy) Wengert and Alex Brooks; great-grandsons, Anthony, Joseph & Jaxson; sisters, Rose Valente & Josephine (George) Dalo, sister-in-law, Janet, Santacesaria; nieces and nephews.
Thank you to the staff at Friendly Home for their excellent care.
Calling Monday 4-8 PM at Falvo Funeral Home, 1295 Fairport Nine Mile Point Rd., Webster (Rte.250). Please meet the family 10 AM Tuesday at Holy Trinity Church, (1460 Ridge Rd. Webster) for the celebration of her Funeral Mass.
In lieu of flowers donations may be made to The Friendly Home or Rochester General Hospital Foundation in her memory.
Entombment Holy Sepulchre Cemetery.